MODERN THERAPIES FOR YOUR MENTAL WELLBEING
Guiding BUSY CREATIVES, ENTREPRENEURS & BUSINESS EXECUTIVES expand their minds to overcome their life challenges and create happy and fulfilling lives.
I know what you are going through
Moving through hardship in life is difficult. I've been there many times myself.
Now, I am here to guide you overcome these adversities with tons of theoretical and practical knowledge and a holistic approach to wellbeing. 
I will teach you expand your mind and recognize how your  programming, your human nature and the systems of this world have shaped your life.
You will return to hope and aliveness, regain your emotional freedom and share your amazing gifts with the world.
No more confusion! No more denial! No more suffering in silence!
THERE IS A WAY OUT OF YOUR STRUGGLES!
Exploring the mind, human nature and our social conditioning.
A unique, modern and creative therapeutic approach.
From my consulting room ⇨ to your place of choice.
From 50 min weekly sessions ⇨ to packages tailored to your needs.
From the "expert" led work ⇨ to your intuition & wisdom.
From symptoms & disorders ⇨ to natural human manifestations.
From labels & evaluations ⇨ to similar experiences & no judgement.
From one surface problem ⇨ To your wholeness & depth.
1 POWERFUL therapeutic modality in 10 different mental wellbeing packages.
3 ONLINE
wellbeing packages
4 EXCLUSIVE
wellbeing RETREATS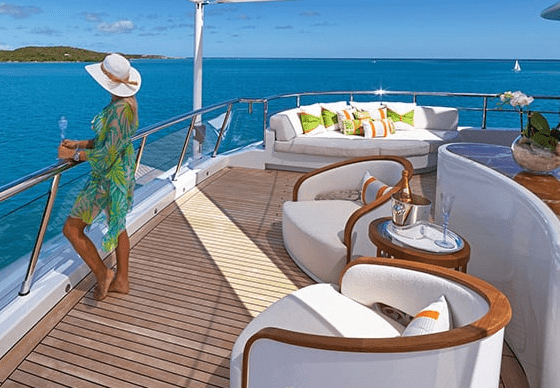 For busy and demanding lives
2 CORPORATE
Wellbeing packages
For your career and/or your company
Plus the highly exclusive PLATINUM MENTORING
Time to find out  a little
I'm Nicoleta, an international psychotherapist & coach with background in clinical psychology and a passionate practitioner researcher searching to discover the missing pieces in modern human psychology.
I spent 15 years in universities learning about our human mind and I dedicated close to 2 decades working across cultures with people from all walks of life, looking to gain insight into our human nature and understand the impact of the social world on our mental wellbeing.
Inspired by my learnings, in time I created this powerful and original therapeutic modality called the Expansive Psychotherapy and I founded The Significant You Charity Trust.
Nowadays, I advocate for mental wellbeing and I run a private practice guiding busy creatives, entrepreneurs and business executives expand their minds to overcome their life challenges and create happy and fulfilling lives.
Mental Wellbeing Definition: "a natural human manifestation oscillating on a continuum of experience back and forth between well to unwell in all of us".
~ Nicoleta Porojanu
So stupid to think therapy was bullshit for so many years
"I'm a performer and I reached a point when I did not know what was real and what was acting in my life . I lost track of time and I lost myself. I did not know who I was anymore…".
Male, 29, Actor
I felt relieved and transformed
"It brings me great joy to write this review. I love psychology and psychotherapy and there was a time when I wanted to study it myself, buy anyhow I ended up in the medical school…".
Female, 25, Medical Student
Such a natural way of guiding me through myself
"When I contacted Nicoleta I was dealing with a very stressful work environment. I found myself hating not only going to work, but even waking up in the morning…".
Male, 33, Regional Sales Manager
I found a way to break through the confusion
"I've had a stupendous life. Successful, thrilling, in the spotlight. But there was a part of my life where I always struggled: love. My love life has been full of losses and breakups, followed by long periods of singlehood…".
Female, 27, Singer-Songwriter
The therapy removed the blind from my eyes
"My story is a bit of sour/sweet experience. I was in an abusive relationship for 12 years without even knowing it. On a surface level everything was so good. There was love, respect, attention and care on both sides, but it was a deceit…".
Female, 52, Entrepreneur
It's never too late to learn about being human
"There are people and people, and there are professionals and professionals. Nicoleta is a rare person and most likely a rare practitioner. As a coach myself, having been in the helping professions for over 3 decades I feel I can make the difference…". 
Male, 55, Life Coach
It opened my eyes to a new way of looking at life
"My work with Nicoleta was amazing. I had a lot of therapy in the past, but this time my mom died and I really wanted to work with someone that would relate to my pain. When I read on Nicoleta's website that she lost her parent it felt like a good fit…".
Female, 41, Artist
There is value in this style of work
"I've always been a leader and my passion in life has been to create change. Always driven by high-impact success outcomes and achievements, my life has been very busy, to say the least, and without knowing I found myself approaching the retirement age…".
Male, 64, CEO
YOU CAN BE THE NEXT SUCCESS STORY!
TRUST YOURSELF AND DO IT! BECAUSE YOU ARE WORTHY!