My Story, Journey & Learnings
I believe that our Mental Health is determined by the quality of our relationships, starting with the relationship with ourselves.
Our first years of life are essential for our development
The question I am always asked is how I ended up working in mental health. I believe it was meant to be. Brought up by a wise grandfather and a mystical grandmother at the countryside, I was introduced quite early in life to the power of knowledge and spiritual connection, and to the need for freedom and space for exploration. 
My mindset has been shaped in a social, altruistic and caring environment, watching people seek advice from my grandfather and relief from my grandmother. They were considered the "wise" and the "healer" in the village and thanks to them I grew up curious about people and thinking I will too be touching people's lives one day.
The relationship with our caregivers is vital for our development and my story is the proof. My grandparents cemented my safety and stability in life. They surrounded me with pure human kindness, unconditional love and affection, and that sense of attachment gave me the strength to face the years of domestic abuse when I moved to my parents and the other inherent challenges that followed in life, and informed my journey and work ever since.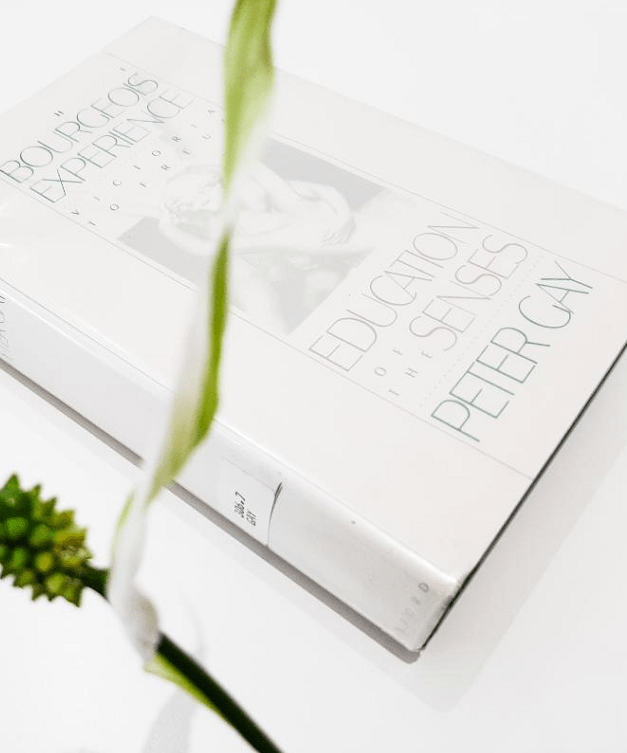 Tense unfulfilled and broken relationships has been the theme in my work
Three decades later I was indeed taking care of others, as a clinical psychologist in a palliative care clinic. Full of excitement at the end of a five year degree course, yet too young to work with the dying, I started listening to my patients that were beginning to get in touch with themselves and were voicing out their upsets and regrets for the first time in their lives. In the mid 2000, the stories of my patients born during or in the aftermath of the Second World War spoke about poverty and hunger, land disputes with family members and neighbours, parents deciding who they marry and many losses. The common theme was their tense and broken relationships with others and the world and there was so much hurt in their hearts, too little forgiveness and healing, so much time wasted following others and too many dreams left unfulfilled.
That experience moved me deeply and brought sleepless nights and many existential questions which triggered a deeper spiritual awakening. Inspired to teach others build happy lives and intrigued by the similarity and difference in people and the impact of the outer world in our lives, I enrolled in two psychotherapy courses, I started working with private clients and I became a passionate practitioner researcher. Yet, the same result: people spoke mostly about their unfulfilled relationships. And, naturally, I asked myself: Is this a cultural thing?
There was only one way to find out: to get the experience of a multicultural environment and I decided to move to London. Over the following 13 years I thrived in London: I completed three postgraduate courses (in psychology, counselling and psychotherapy) plus further training in NLP and Coaching; I registered with reputable professional bodies; I managed mental health services in various communities across six boroughs; I volunteered as a honorary counsellor for One in Four, the London's leading charity supporting survivors of childhood trauma; and I grew a small international therapy practice.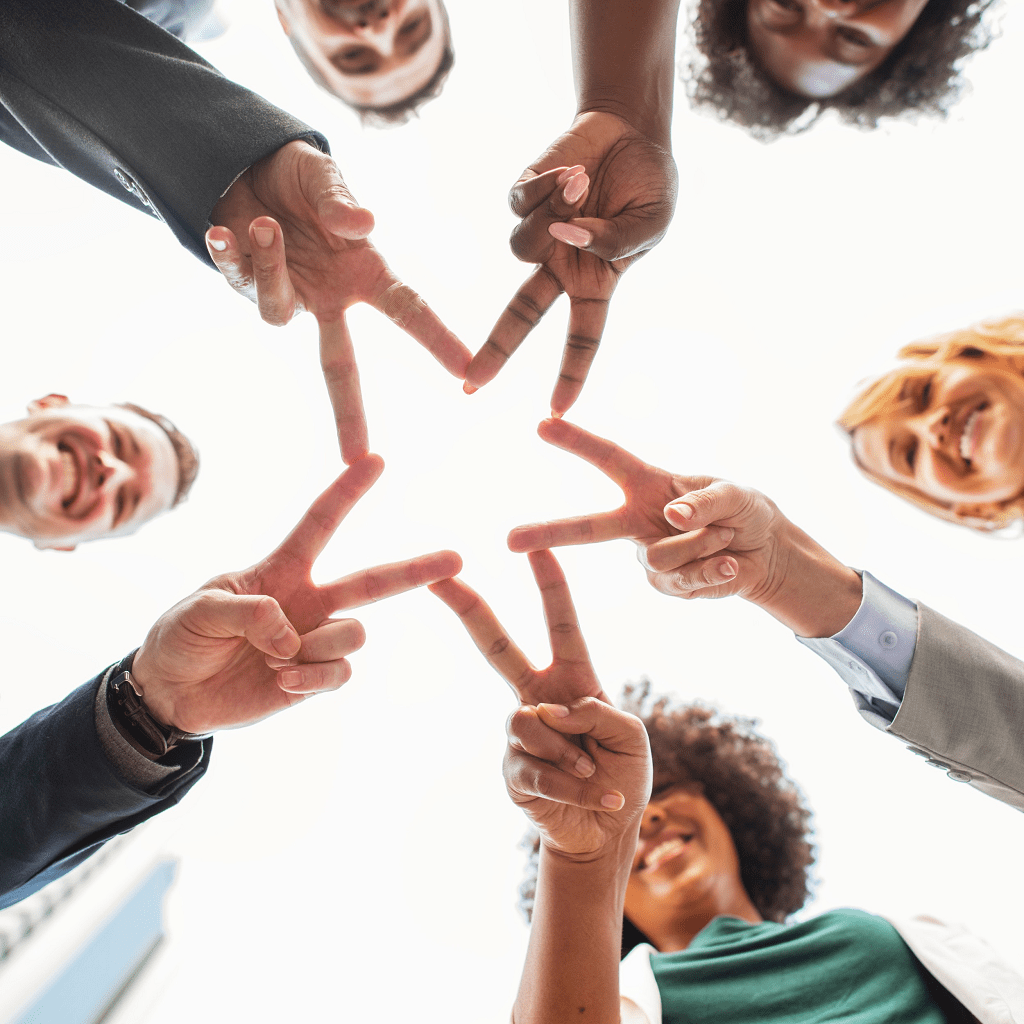 Living and working with varied people has been challenging on many levels and stirred my interest in culture, diversity and minority which gradually helped me see a theme emerging:
"whether we go for the big dreams or a simple life, we come from the East or the West, we are men or women, young or more mature, most of our struggles are rooted in our relationships and  it is the quality of our relationships that determines our mental wellbeing". 
So hard to break free from the corporate world…
Four decades later I was still in London, still working in mental health and still taking care of others.  My diary stayed busy, handling a full time demanding mental health corporate job, a therapy/counselling private practice in two different locations, a last (research) year in my second Masters course, volunteering for a charity, as well as having a family and social life. Like many people during our modern times, I struggled to leave  the "stability" and "safety" of the corporate world and I sensed the profound power dynamic in the relationship with the outer world. I felt part of a modern vibrant world and I kept pushing until I was not able to push anymore. Because one day everything changed.
One day my body said: STOP. My body could not take it anymore. I was diagnosed with a rare and aggressive form of breast cancer and a genetic mutation that brought back the sleepless nights and the existential questions from my palliative care patients. Was it biological, was it the stress, the childhood trauma or the emotional suppression? Why did I live my life with such intensity? What was I trying to run away from? It is in these times when the deep awareness returns and we acknowledge we focus too much on the outside world and we lose sight of ourselves.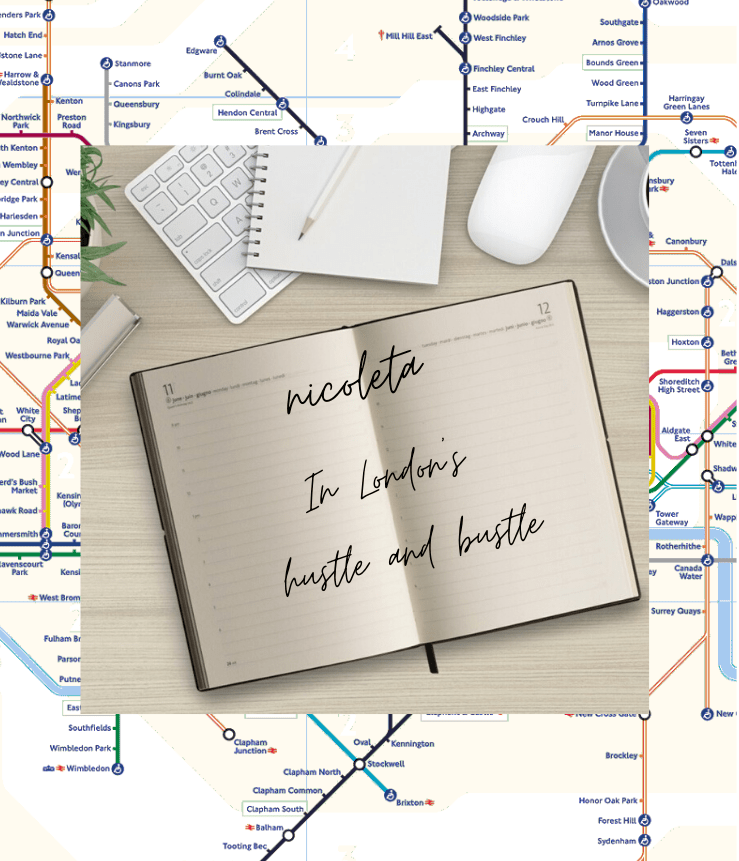 I too mistaken intensity with vitality and aliveness and my sense of duty integrated insidiously into my identity and led my life to the point where I neglected the most important relationship: the relationship with myself. 
Many of you will know that the awakening is sometimes unpleasant, but it can shed light on many fundamental questions. This time, my awakening helped me recognize that what drove me to train continuously and expand my work experience was to reach a deeper level of understanding to be able to help others, but also to make sense of my own journey in life. Throughout the years relationships have been challenging for me too: I became mother to my son at an early age and I felt highly responsible and under pressure to give him the best chances in life; I had seen my mother dying into my arms after a long illness; the distance has cooled the relationship with my dear friends; I went through separation and divorce; and I continuously stretched my awareness to adapt to a new culture.
Trauma extends through generations and disconnects us from our selves
When I explored my roots with a mature eye a completely new picture emerged. My grandparents were wise and social because they had a story to tell, same as my dying patients in the past. I heard my family story many times in the childhood, but it never spoke so clearly to me. My grandmother never met her father who died in the First World War, and, as the youngest of nine children she never left her mother's home, marrying late in life a man that agreed to come into her land. My grandfather was a Second World War prisoner and spent 3 years in a concentration camp in Ukraine. A gifted musician, he was often entertaining the officers and he managed to escape one night during a party when all guards got drunk, swimming across a 400 m wide river and walking by feet 900 km to get back home. 
My grandfather never complained and was grateful to be alive, but I sometimes wonder if his nightmares were related to the horrors he faced in the war, and if his daily drinking was only a cultural norm or a way of coping with his inner pain. If he would be alive today, based on our medical model he would most likely be diagnosed with alcohol addiction and PTSD. Like my patients and possibly your ancestors too, both my grandparents have lived through hardship and had been wounded. They found meaning in life by taking care of others and working hard, but they failed to take care of themselves and I wasn't any different. Our life stories start to be written way before we are born, and we are all affected to an extent or another by the historic trauma that extends through generations in norms or subtle patterns of thinking and behaviour. Like my grandparents, I too lost sense of some painful parts of my self, coping with life like an workaholic and I ended up ill.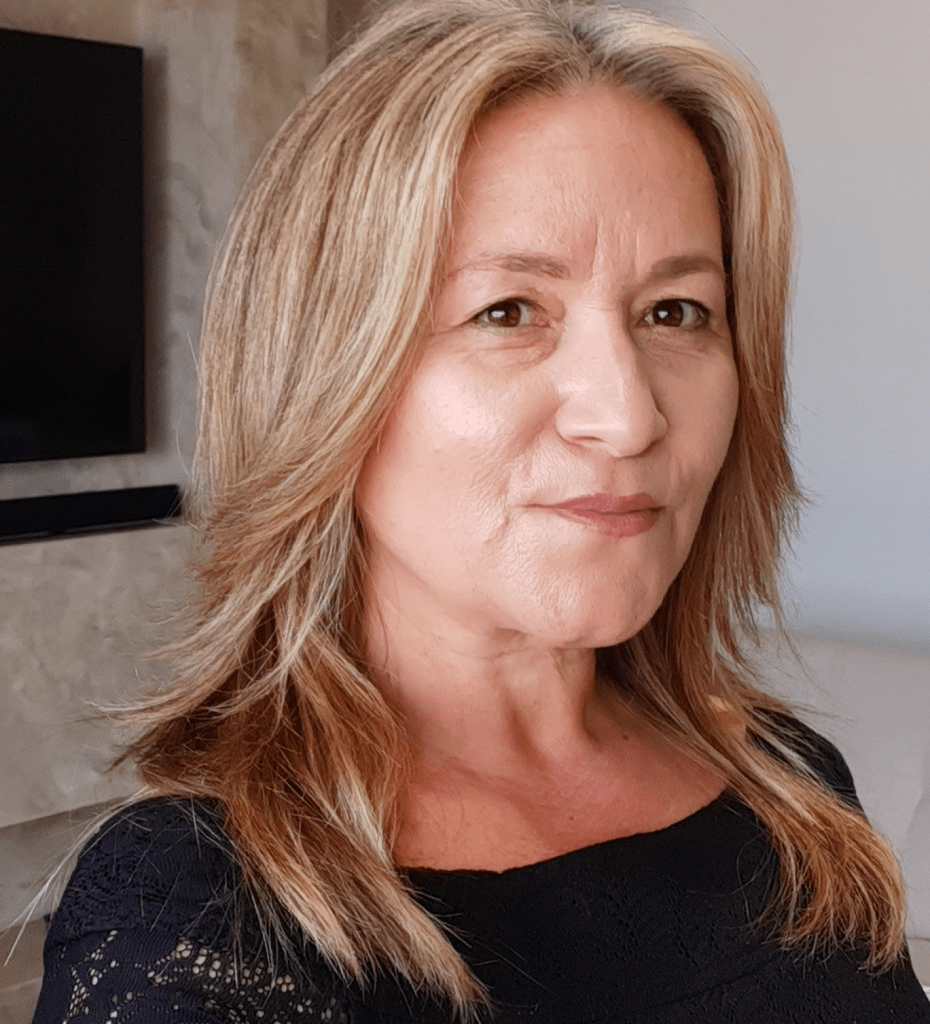 Always believe you can create your own story of success and good life on Earth
It was hard, but my treatment went well and I was cured. It felt to me like I was given a new lease of life with a redefined purpose and, thinking of my dying patients in palliative care, I felt grateful that it was not too late, that there was still time for me. That emerging realisation was healing and helped me repair the relationship with myself. It helped me reconnect with those parts of myself that I neglected and it helped me heal some of my inner wounds too. It also allowed me to rethink the relationship with myself, others and the outer world and explore how intertwined our relationships are and how significant their impact on our lives is.
Empowered to develop a new life, in my own terms, I made changes in all aspects of my life and I finally broke free from the corporate world. I came out transformed and a bit enlightened, also very grateful this experience taught me more about self-love, self-care and self-compassion, lessons I missed when I was young. Then, I went back to look after the others and do what I do best: ease distress, bring clarity and empower people live fully and live well. Devoted to reach out to more people and remind them that they are important and that there is support for them, I also founded The Significant You Mental Health Charity for everyone in need. Today, I'm in a good place.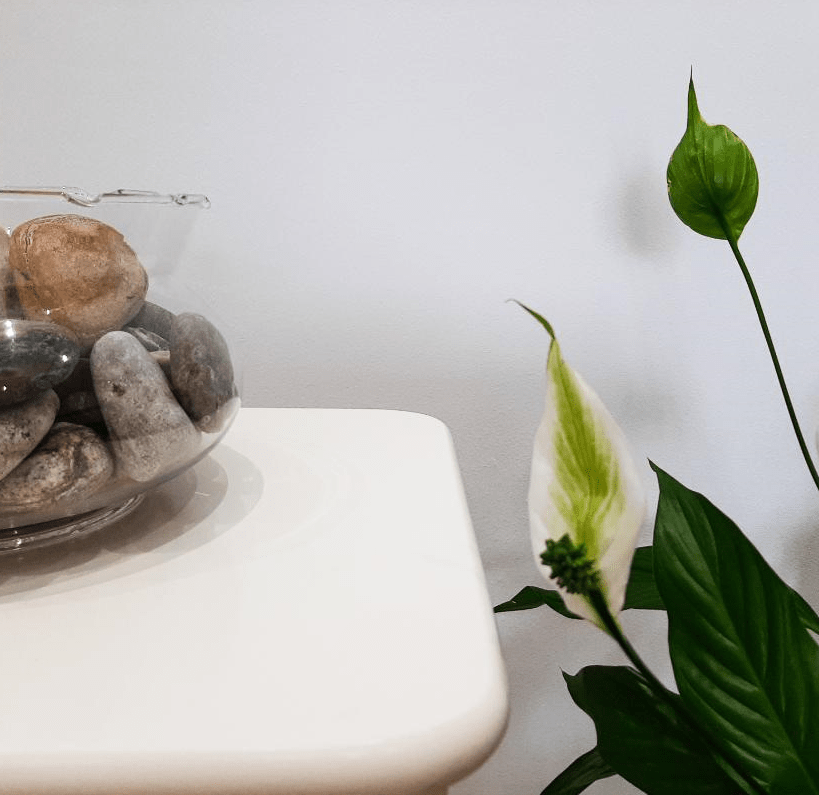 My given name is Nicoleta and, like most human beings, I lived the highs and lows of life.  My relationships have been one of the best teachers I've had and I continue to learn and grow within relationships every day. After two decades on both sides of the therapy process, I am today devoted to share my learnings with you and I leave you with a simple but life-changing message:
Relationships shape us and we shape our relationships.
Relationships can lift us up and relationships can put us down in the most devastating way.
Your beliefs, values, thinking and behaviours have been shaped by your relationships, but you can change them right now. You have the power to transform your life with the choices you make today.
It is not too late. There is still time for you.
There is still time to be healthy, successful and happy.
The key to your happiness and mental wellbeing is in the quality of your relationships, starting from the relationship with yourself. Figure out who you are and who you want to become and build bridges to grow positive, authentic and nurturing relationships with your family, friends, work mates/clients, people from your local community and the outer world around you. Reconnect with yourself, others and the outer world to heal your hurts, learn to make amends and grant forgiveness, then let go of the old to create space for the new.
WITHIN THAT RELATIONAL SAFETY, STABILITY AND CONNECTION YOU WILL THEN BE ABLE TO FOLLOW YOUR DREAMS AND ACHIEVE ANYTHING YOU WANT IN LIFE
And if you get stuck on the way, I will be here to guide you turn your relationships struggles into vitality and fulfillment. Because you are worthy and I already know the way.
Thank you for allowing me into your life!
MSc in CBT
BSc (Hons) Psychology
Graduate Diploma in Psychology
PgDip in Clinical Hypnosis & Ericksonian Psychotherapy
PgDip in Therapeutic Counselling
AdvDip in Hypno-Psychotherapy & Mindfulness
NLP Master Practitioner Certificate
Certified Empowerment Life Coach
Psychologist | Counsellor | Psychotherapist | NLP Master Practitioner | Coach
MSc, BSc Hons, GradDip Psy, PgDip ClinHyp, AdvDip, PgDip, MPNLP, CLC
BPS – British Psychological Society
BACP – British Association for Counselling and Psychotherapy
UKCP -United Kingdom of Counsellors and Psychotherapists
NSHPM – National Society  of Hypnosis, Psychotherapy & Mindfulness
CNHC – Complementary and Natural Health Council
CPR – Council of Romanian Psychologists
Professional Standards Authority – Accredited Register