I am dedicating my work to Happiness Seekers navigating painful transitions in life (breakup/divorce, career crossroad, illness, significant loss) and ready to make a change.
Currently, I am offering two different types of programmes. 
Open-ended
Weekly sessions
Slow paced
Flexible
Experience driven
Time limited
12 weeks programme
Intensive
Structured
Results driven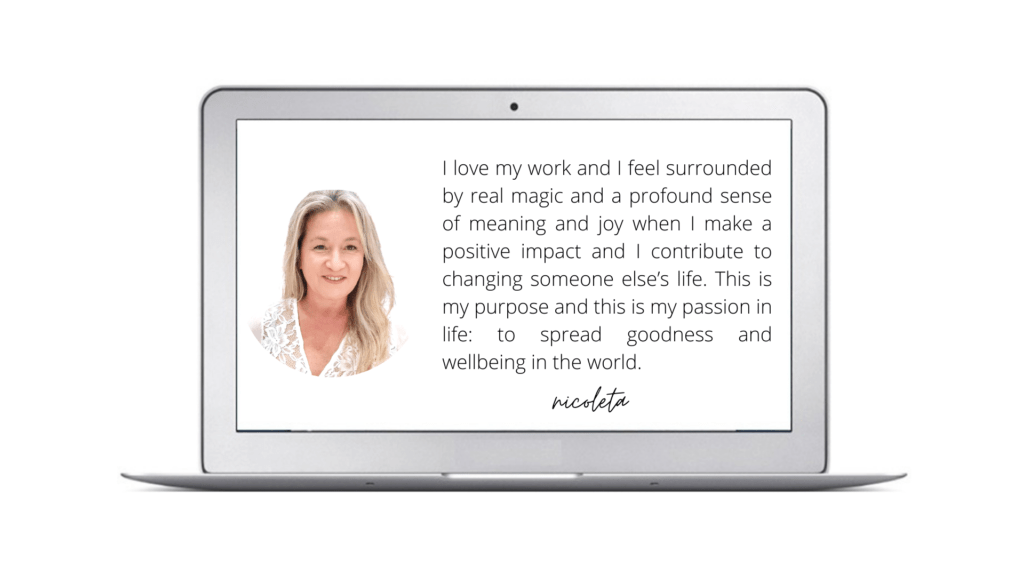 Not sure where to start you journey of SELF-DISCOVERY, HEALING and PERSONAL GROWTH?
LET'S ACKNOWLEDGE YOUR STRUGGLES FIRST
If you struggle in life, like we all do sometimes, then you are a happiness seeker and you want to be happy today, not tomorrow, next week, when you go on holiday or when you retire.
You want to be happy NOW, in this very moment of your precious life!
But you have a huge luggage that you carry with you through life:
► Relationship issues marked by conflict, loss and betrayal.
► Pain and trauma from the past.
► Stuck in your mind, overthinking and drowning in negativity and self-sabotage.
► Confusion and uncertainty around your purpose and direction in life.
► Felling insufficient, with low self-esteem, self-confidence and self-worth.
► Pressure around your work, career and finances.
► Perhaps anxiety, depression, addiction, co-dependency or physical illness.
HOW YOU MIGHT FEEL INSIDE
You are unhappy with some very important aspects of your life.
You feel down and tired inside although you try to portray a different picture outside.
You are troubled by very challenging emotions that make it hard to enjoy life.
You are doubtful, hesitant and often frozen in inaction which makes you stagnate.
You feel unfulfilled, like something is missing and you struggle to fill that void.
You often feel unaligned with your true self and the meaning and scope of your life.
The thought of living like this for the rest of your life is simply un-bea-ra-ble!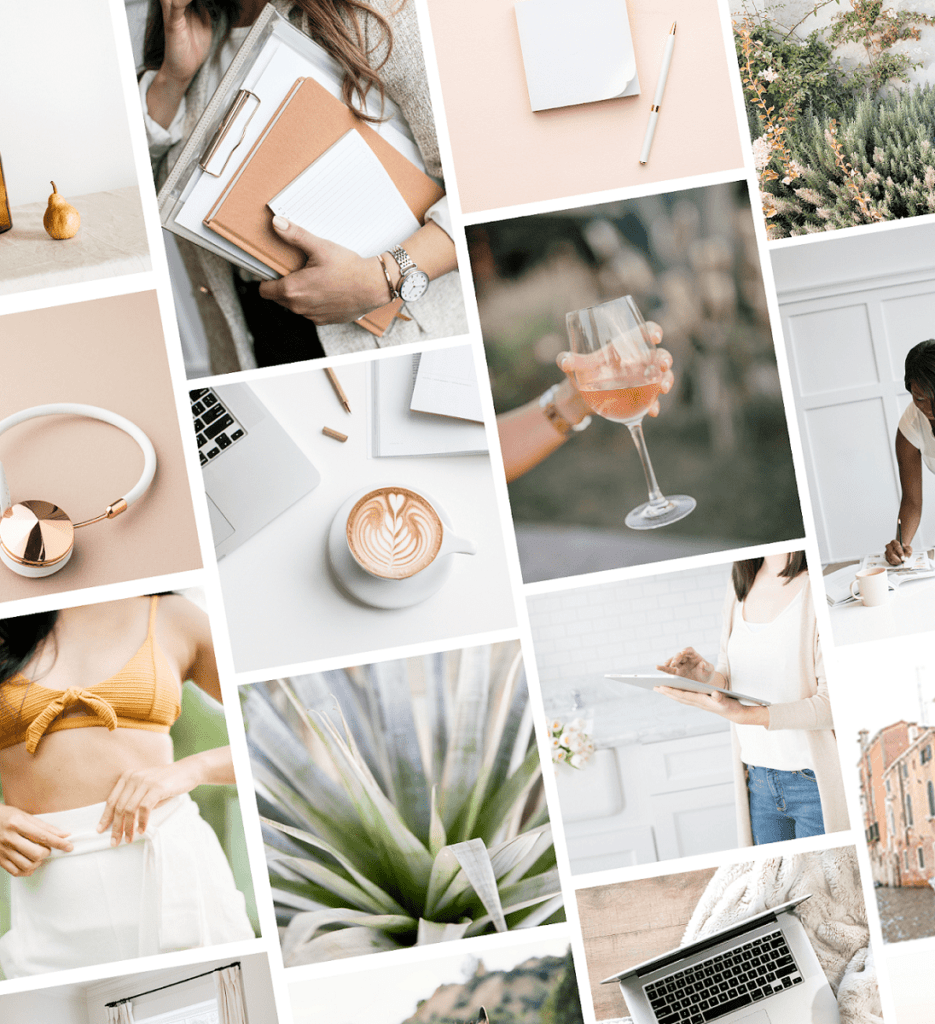 You want a happy life, nothing unusual:
◘ To start and end each day with joy, aliveness and excitement.
◘ To approach life with confidence and fulfil your most intimate dreams and aspirations.
◘ To make yourself available for a bright future and grow as a person each day.
◘ To have a satisfying job and career and a good quality of life.
◘ To understand your past and heal your wounds.
◘ To resolve your conflicts and repair your broken relationships.
◘ To love and feel loved, valued and appreciated.
◘ To live in harmony with your family, the others and the world around you.
◘ To open to happiness and live in peace not tension.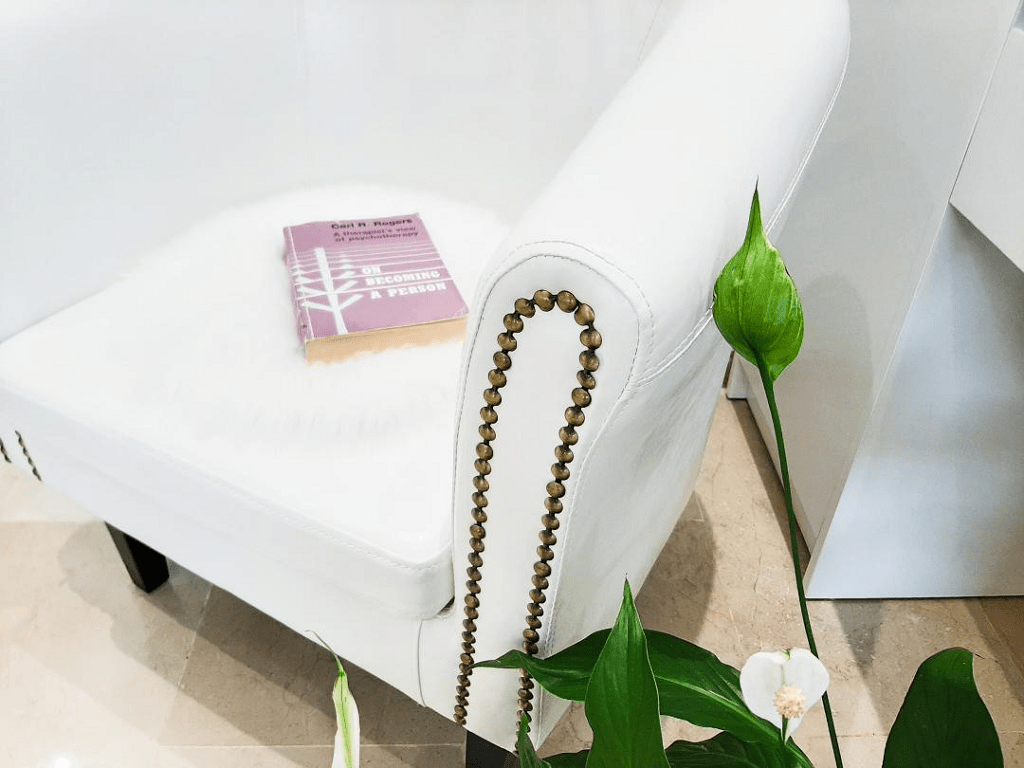 Absolutely! But reading self-help books and listening to podcasts will not be enough.
Attending traditional coaching and therapy programmes will not be enough.
Remember Einstein's' quote "you cannot solve a problem with the same mind that created it"? In my career working with 49 different nationalities within a very diverse multicultural environment this has proven to be one of the most universal truths I had witnessed.
You need to turn within and step out of your tunnel mind if you really want to change and transform.
And you don't have to do it alone. I am right here for you and I have the roadmap and the GPS you need to transform your life.
Hi, I'm Nicoleta. I'm a Romanian-British Psychologist, Therapist and Educator and over the past two decades I helped countless clients to open to joy and happiness and overcome their relationship problems, traumatic past, career challenges, illness and the many loses on the way.
I've come to learn that we are not that different. We are in fact very similar. I felt your pain. I spent decades of life stuck in my conditioned tunnel mind, trapped in the status quo, struggling pretty badly in relationships and unable to heal my wounds and childhood trauma despite all my studies and professional experience.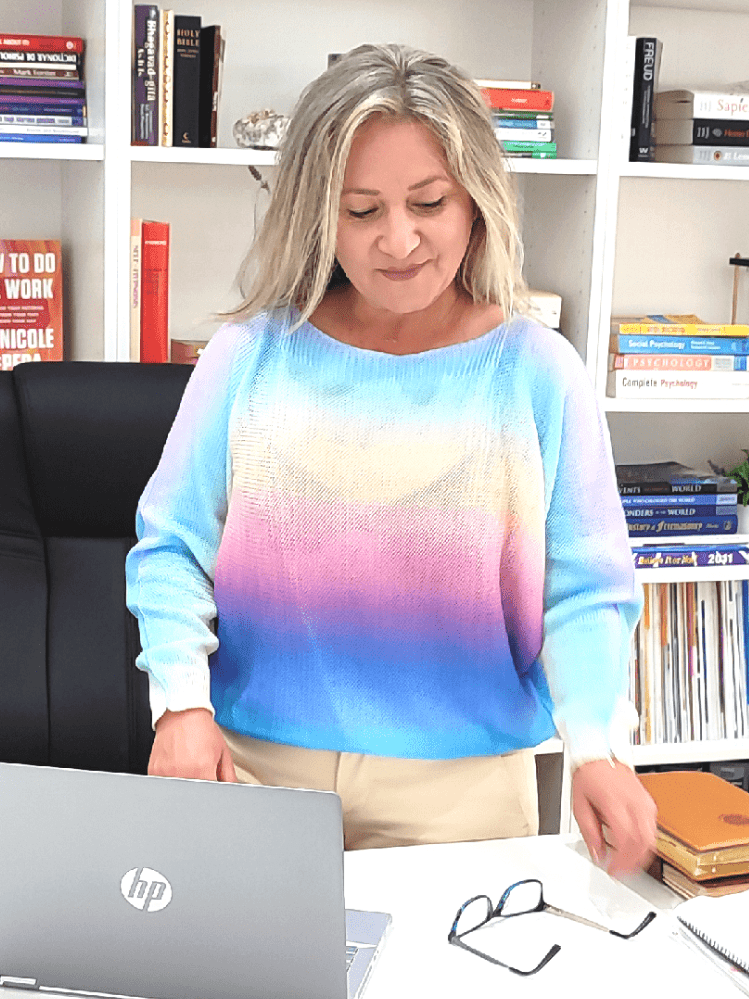 Through the eyes of my clients
"I found Nicoleta when I was at a crisis point with my job/career goals/health and I felt completely lost in myself, completely unsure of my life. Nicoleta's professional guidance and the trusted, safe and pleasant environment she creates enabled us to work through my crisis in a way that felt almost effortless and a logical occurrence. Since then she has helped me to dive deeper - all the while reminding me to consider myself, to be kind to myself. She is helping me understand my own identity which is being pushed and pulled with every new life experience; helping me identify what impacts my soul, and helping me work through it - the challenging aspects of past, present or future of life, interpersonal relationships, being a doctor. I love her gentle and constructive approach in considering the influences of the past and present but always looking to the future in a positive light. I am so happy I met her - our sessions have not only helped me in the moment but have also shaped my thinking and understanding of life and of those around me. I feel much better equipped to process difficult moments. These are lessons I will carry with me for the rest of my life. Thank you Nicoleta".
Therapy has been and still is a difficult but necessary experience for me. I have been exposed to abuse and trauma, I was hurt and betrayed and in time I lost myself. For many years I was not in control of my life, but I am now. Nicoleta's input has been challenging at times, but I remain open and I am gradually turning my crisis into personal growth. Nicoleta has given me the tools I needed and I am now doing the work. It is not easy to confront my past, but therapy is helping me to heal and reconnect with my body, mind and soul.
"Nicoleta gave me valuable advice in times when I had little self-belief. Her guidance was pivotal in steering my doubts and insecurities away, which had a great positive impact on how I look at my self-worth now.I felt like Nicoleta's comments filled the gaps I had and helped me understand myself. I am an emotional person, but I am also rational and I worked hard to understand myself and learn to be more self-forgiving and caring and become who I am. I know it will take time to get fully liberated, but I can see the shift from where I was to where I am today, as I am stronger in my boundaries. I can now step back and pat myself on the back and I can balance the good and bad within me better. I will continue to explore myself because I know there are areas where I can improve and I do not want to close my eyes to it".
I had therapy before but, working with Nicoleta has been a very unique experience. Her therapy style is highly personalised to the client. I felt very well guided, I have been offer an enormous amount of information and I trust that she has the knowledge and experience to help me resolve my problems. Nicoleta is the person I know is there for me unconditionally and this therapeutic relationship is the space where I shared my most intimate life experience and I felt understood and accepted as I am, so I would miss that safety. I feel lucky I meet such a special human being like Nicoleta to be my therapist.
Now, it's your turn - Stop "getting by" each day
and go full speed into the life of your dreams
SO YOU CAN live from a place of peace – not tension.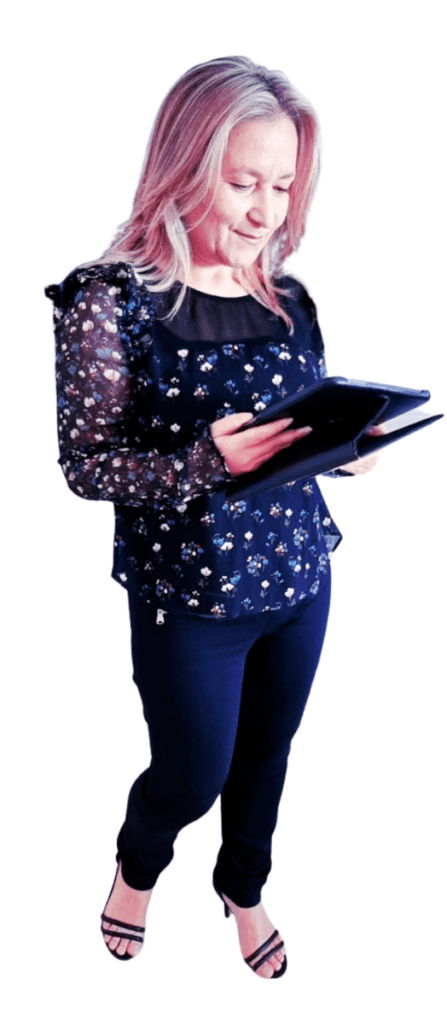 My programmes might not be for everyone! They seem to work well with happiness SEEKERS  open to self-discovery, healing and personal growth, but they might not be that helpful if you are looking for a quick fix to your complex existential problems or you are hoping to find happiness exclusively in the outside materialistic world.
WE ARE A GREAT FIT IF:
◘ You are a happiness seeker, open to knowledge and experience and have retained your "response ability" and choice in life.
◘ You are navigating a painful transition, you are awakening and are ready to start (or have started already) your journey within.
◘ You acknowledge you have been wounded in life and are willing to heal the cause of your problems not just to improve your symptoms.
◘ You realise that you past is impacting your relationships and your happiness and fulfilment in life.
◘ You work to understand your existence, to accept what is, to let go of the past and to integrate your life learnings into a coherent and meaningful lesson that helps you forgive, heal and transform.
◘ You are invested in taking care of your body, mind and soul as well as your social persona and the outer environment.
◘ You practice daily mindful awareness. You can sit in solitude and are orientated within.
◘ You take time for self-reflection daily and write in your journal or share with others regularly.
◘ You aim to live from a place of love, peace and compassion towards yourself, others and the world.
◘ You challenge the status quo and are engaged in social justice reflection and action. You have the courage to walk your own path in life!
READY TO CHOOSE YOUR PROGRAMME?
Want a slow paced experience?
Want a results driven ride?