a programme designed for HAPPINESS SEEKERS
to reconnect with your true Self, heal relational trauma and open to joy and fulfillment
3 months. 12 weeks. 90 days. To renew your life.
An intensive, well structured and results driven life changing package 
SELF-DISCOVERY | HEALING | PERSONAL GROWTH
For the collectors of scars and wounds like you
♦ Pain and trauma absorbed from the past.
♦ Events left unpacked, unprocessed and unhealed.
♦ Relationship confllicts left unresolved, loss and betrayal.
♦ Overthinking and prisoner in your fast-racing mind.
♦ Stress and pressure around work, career and finances.
♦ Worries about the changing world around you.
♦ Confussion. Uncertainty. Loneliness. Insecurity.
♦ Lacking clarity and direction and feeling "stuck".
♦ Struggling with self-confidence/esteem/worth.
♦ Physical illness. Anxiety. Depression. Addiction.
If you take a honest look inside you have that knowing that life does not feel good within.
Perhaps, something happened recently that took you through a (profound) spiritual awakening. That shook you inside and now you have many existential question.
You are confused and overwhlemed by suffering, but finally ready to connect with your truth, ready to take action and make a real change in life.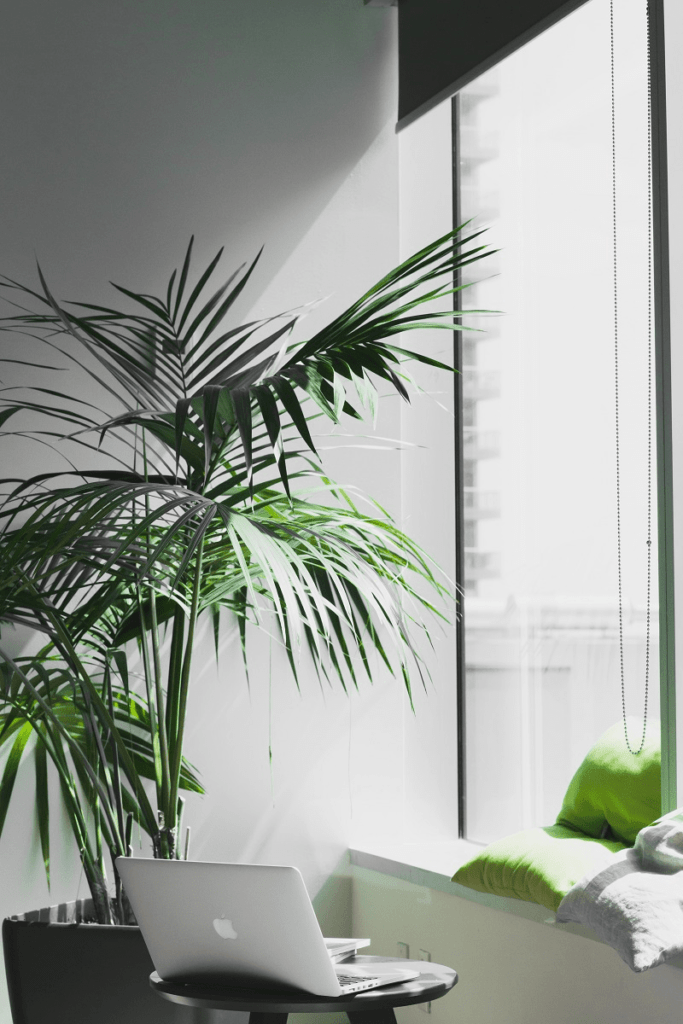 Enough with living an accidental life!
You crave to understand the nature of life and your own existence.
You long to connect with your dormant resources and infinite possibilities in life.
You want to learn to be present to the experience that arises in you so you can create your life from within and make it exactly as you wish it to be.
You burn to genuinely heal your family trauma and heal yourself in your wholeness: body, mind, soul and relationships.
► you wake up each morning joyful and refreshed
► feeling good in your own skin
► excited to start a new day
► in happy relationships and conflict free
► feeling at peace and connected with yourself, others and the world
► satisfied with your work and living circumstances
► in charge of your time and schedule
► living a mindful life
► and enjoying every moment of it
Introducing the AWAKENED programme
WHAT'S INSIDE THE PROGRAMME
A 12-week comprehensive package that takes your entire life through the 7 step Trauma Healing Model framework
to help you heal not only at intellectual level in your conceptual mind, but also at an experiential level, to genuinly heal you ancestral relational trauma and heal yourself in your wholeness, at the core of your being 
UNDERSTAND the circumstances of your life: what happened before your were born (your life script), what happened after you came to life (your personal history), and what is happening in your life right now.
ACCEPT what cannot be changed and stop resisting what is. Unstuck yourself and put your energy into changing what you can actually control.
LET GO of the attachment to past events that do you no good. Allow yourself to surrender to release the emotional tension and keep the memories alive.
LEARN by integrating all your life experiences into your present life. Find  meaning in your suffering and learn the lessons it brought into your life.
FORGIVE all those that have wrong you and forgive yourself, too. Make amends and earn other people's forgiveness as well.
HEAL your heart. Set free the pain and suffering trapped in your body, mind and soul to create space for renewal and liberation.
TRANSFORM your life and open to happiness. Become the person that you want to be and create the life of your dreams.
More than SUPPORT! More than EDUCATION! Offering you a  life  RECONSTRUCTION, a transformation in all aspects of your being. 
Drawing on a holistic and integrative expansive psychotherapy approach that creates a bridge between psychology, psychotherapy and 6 other disciplines: anthropology, epigenetics, quantum physics, logotherapy, transpersonal psychology and eastern spirituality traditions.
PART 1 - Start the self-discovery from scratch and explore the 4 parts of your Self and how trauma affected your being. Understand what you are made of and who are you really. Release trauma and connect with your true self.
Week 1
First part of you: your BODY, a community of 50 trillion very intelligent cells. The impact of trauma on the body and why the body keeps the score. How to release trauma from the body.
Week 2
Second part of you: your MIND, a programme installed on your pure brain. Your mental processes and your 3 entangled minds. The impact of trauma on the mind. How to purify your mind from traumatic memories.
Week 3
Third part of you: your SOUL, the energy fuelling your life. The impact of trauma on your heart and emotions. How suffering impacts all aspects of life. How to heal your heart from trauma.
Week 4
Fourth part of you: your SOCIAL PERSONA, your personality, how your body, mind and soul show up in the world. The impact of conditioning and programming and the trauma on your true identity. How to heal your social persona trauma.
PART 2 - Continue the self-discovery and explore the context of your life to understand where you are coming from and how you got here. Heal the trauma woven in our collective experience.
Week 5
Understand where you are coming from. Reconnect with the Universe surrounding you, the Earth, the Nature, the Ecosystem, and you as one of the 100 zillion organisms. Discover the impact of the 2.5 million years of history of humanity on your life, and understand the evolutionary, genetic and karmic memory and how your ancestry continues to live through you. Heal collective and ancestral trauma.
Week 6
Understand how science and religion have influenced your life, and know the truth and lies about your life script. Take a close look at how fiction, folklore stories and imagination have shaped your culture. Learn how influence, persuasion and manipulation have led to similarity, difference, diversity and hybridity over the centuries and millennia. Clarify why you struggle to come to terms with your inheritance, and find the missing link in the suffering of the people in our modern civilised society. Heal social and cultural trauma.
Week 7
Understand how you got here. Unpack your past history from birth to date. Explore the family dynamic and trans-generational trauma. Review the development of attachment, intimacy and boundaries. Reframe and re-write your life story and escape the negative self-narrative. Extract meaning from your pain and connect with the power of forgiveness and healing. Heal family and transgenerational trauma.
Week 8
Understand how you got here and your current relational style. Make a complete 4 circle relationship review, attunement, healing and repair. Relationship with yourself to restore your sense of confidence, self-esteem and self-worth. Relationship with your nuclear and extended family. Relationship with the other people (humanity). Relationship with the world's forces, systems and institutions. Heal your relational trauma.
PART 3 - Understand why you are here and where are you heading to. Grow into the person that you want to be and permit yourself to open to happiness. Heal your internal trauma.
Week 9
Understand why you are here. Do a complete work and career review in our capitalist and consumerist economy, and assess the opportunities in the current and future job market. Get clear on your goals and mission in life and let go of the scarcity to finally find the courage to do what you love. Heal the performance culture trauma.
Week 10
Understand what is your purpose in life and why you struggle to live on purpose. Clarify what fires you up, what gives you pleasure and what brings you joy, and connect with what gives your life meaning and scope. Get ready to embrace your gifts and talents, contribute to the humanity and find your real place in the world. Heal the confusion trauma.
Week 11
Understand where are you heading to. Get crystal clear on your true needs and wants, and remove the last obstacles that might keep you stuck in fear, procrastination and unhappiness. Fulfil your own dreams and aspirations despite challenging circumstances and disadvantages, and learn to say "no" to others and "yes" to yourself. Heal the self-rejection trauma.
Week 12
Understand where are you heading to. Remember that your future is your history in the making. Integrate your life learnings and connect with your real power to choose to be the "maker" not the "spectator" of your life. Learn to self-regulate your internal life and set clear direction to the future. Heal the dysregulation trauma.
I have always looked at the "personal development" concept through the lenses of education and I thought that embracing new ideas and concepts would help me grow. Well, this one-to-one programme opened my eyes to a new way of growing. I learned that expanding my knowledge in theory is pointless if I don't understand its significance and meaning in my life. Nicoleta taught me how to filter information and the many trends out there, and encouraged me to follow only those that were aligned with me and that could enhance my life. Today I can say that I am a passionate learner through self-experience and I find my interaction with my family and friends less challenging. I have opened my eyes to aspects of human life I never considered before and I think this is an incredible programme. It delivered high standard of teaching and support every single week and I loved the fact that I had access to Nicoleta via email and text message between the sessions, that was so helpful. Overall the programme was packed with good knowledge and wisdom, the tools offered were easy to understand and follow and the after-care plan made me feel like the programme has not really ended. I still work on myself and I feel great about my life these days. Also the 7 steps of transformation are easy to follow on my own and apply to new challenges, so very helpful. Highly recommended!
Choose your AWAKENED programme
► 12 x weeks online 1:1 support
► 12 x 60 min live sessions
► Access to 4+ hours exclusive video teachings on a digital platform
► Unlimited email communication and Whatsapp access 
► Your personal psychologist & therapist 100% focused on you
► Undivided attention and guidance
► Fully personalised & focused on results
► Self-therapy gift basket with helpful tools for life
► After-care happy life plan
► Discounts to future programmes and membership
► 12 x weeks online group programme
► 12 x 60 min live teaching sessions
► 12 x 30 min live Q&A sessions
► Access to 4+ hours exclusive video teachings on a digital platform
► 3 months access to private community "Happiness Seekers Club"
► Your psychologist & therapist live on the forum
► Access to Telegram intimate chat group
► Self-therapy gift basket with helpful tools for life
► Discounts to future programmes and membership
MEET YOUR GUIDE THROUGH YOUR INNER JOURNEY
Hi, I'm Nicoleta. Psychologist, therapist, trauma specialist and passionate practitioner researcher fascinated by similarity and difference, interested in culture, diversity and hybridity, a travel lover transitioned from the Eastern to the Western culture (and back), survivor of childhood trauma and TNBC, humble human being grateful for my spiritual awakening journey, unshakable optimist, ex long term education obsessed, brainwashed over achiever, and self-confessed perfectionist and workaholic in recovery.
I have been on the path of self-discovery, healing and personal growth myself for 5 decades now, and I have also been through several awakenings too.
The beauty of this inner work is that it never ends. It is a process of unfolding that makes life rich and exciting every single day.
Over the past 2 decades I had the joy not only to expand my own understanding of human life, but to guide many other people in their own journeys too. 
I am now here to inspire you to finally take out your masks and connect with your intuition and wisdom to reveal that wonderful real YOU hidding inside.
LIVING FROM YOUR TRUE SELF IS UN-BE-LIEV-A-BLE!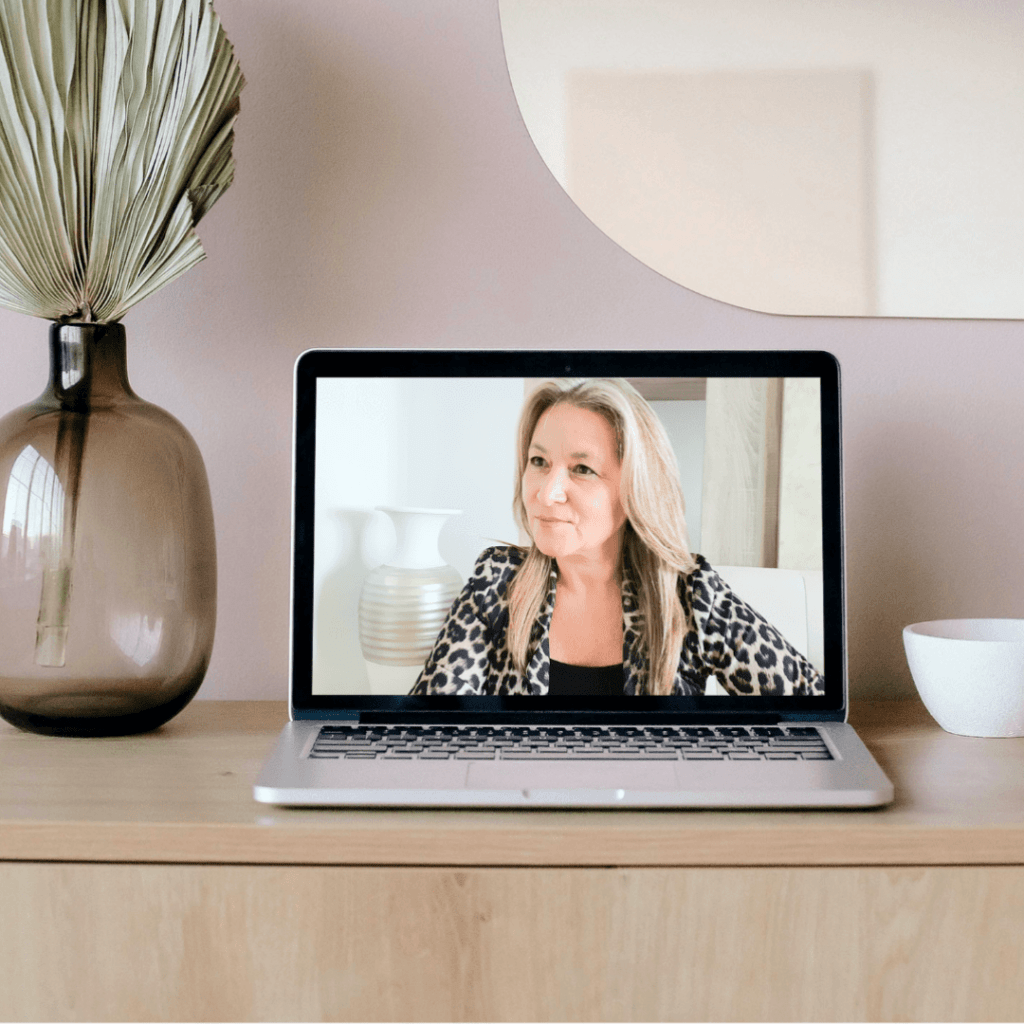 WHAT YOU'LL LEARN IN THE "AWAKENED" PROGRAMME 
► Reconnect with all parts of your Self
Bring your body, mind and soul into a state of coherence and narrow the gap between these three parts of you and your social persona and false sense of identity.
► Regain control over your mind
Discover how your 3 entangled minds work and how to shift between them to step into freedom and liberation and to open to  joy and happiness.
► Enhance yourself from the inside out
Ground yourself, develop strong boundaries, free yourself from doubt, and reconnect with your sense of confidence, self-esteem and self-worth.
► Unpack and heal your past
Follow the Trauma Healing model, learn what relational trauma is and how it impacted your life, let go of the luggage of pain and start healing yourself and your lineage.
► Grow relationship attunement
Figure out how to build, maintain, repair and master relationships with ease across all 4 relationship circles: yourself, your family, other people and the world.
► Develop precious social skills
Learn to master communication, engage in challenge and conflict, learn to be assertive and let your voice be heard in your private, social and professional life.
► Be mindful and present
Permit yourself to embrace a mindful living, learn to cultivate conscious awareness and allow yourself to maintain a state of balance and happiness.
► Tap into wellbeing
Learn how to stay healthy in all parts of your being, to enjoy life fully and to experience aliveness, vitality and excitement from within.
► Practice gratitude
Train the "observer" to catch the "doer" in real time. Step out of judgement, show appreciation and gratitude, and tap into inner peace and fulfilment.
► Find your place in the world
Find and manifest your true wants, wishes and desires and let them guide you in creating a life of meaning, purpose and service to others.
► Get clarity and direction in life
Strip yourself from the old to create space for the new. Get clear on your goals, be willing to change and transform, and stay focused on your dreams.
► Start the transformation
Learn the 7 steps of real transformation system and use it to open to happiness and connect with your infinite resources and possibilities in life.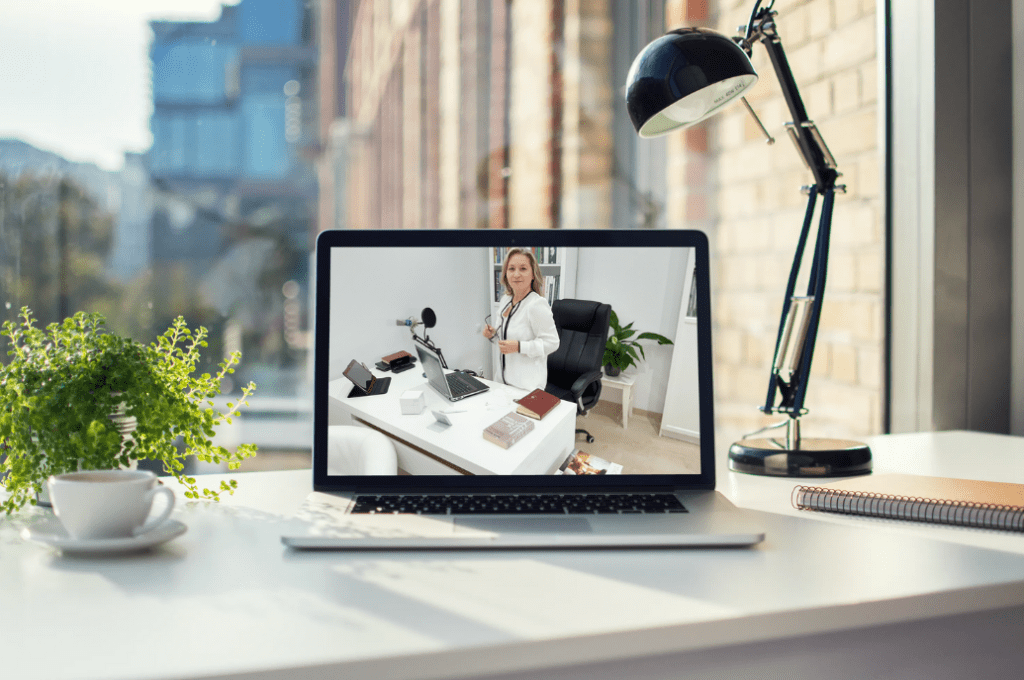 The Real Transformation you will experience
This will be UNFOLDING after 3 months of self-discovery, healing and personal growth:
► Stronger connection with your physical body and deeper awareness of your soul and energy.
► Greater ability to observe your tunnel mind and operate from your choice mind.
► Started to heal and more at peace with your past relational trauma. Unchained from your personal history.
►  Grateful for the ability to forgive and to see the true nature of reality. A more positive self-narrative.
► A sharper sense of identity. Increased confidence. Improved self-esteem and self-worth.
► Real clarity and direction in life. Creativity and inspiration. A vibrant sense of scope and purpose.
► More openness to joy and happiness.  Increased aliveness and vitality.
► Embracing a mindful  living and responding to life from conscious awareness.
► Happier, healthier and mutually satisfying relationships.
► On your way to the life of your dreams.
This structured programme is eye-opening. I loved every second of it and I want to do it again. These 3 months in the one to one process have helped me to unpeel so many layers of my existence and helped me to unpack so many issues from the past, events and circumstances that I completely forgotten about and I never linked with my current challenges. The 7 steps of real transformation process is working for sure. It helped me to make sense of my life for the first time really, to accept some of my life challenges with ease and to heal. It is an awakening. It goes deep into your life and it keeps you so excited with what's coming next. Mind blowing! I now have a much clearer sense of who I am in my real identity, I see my place in the world and my purpose with more clarity and I started working on my difficult relationships which surprisingly are improving every day. I also feel happier, more at peace and I continue to do the self-care practice every day. I learned a lot indeed and I am left with a clear roadmap in life plus many tools that help me in my self-reflection day by day. It is worth every penny! It's like seeing for the first time after years of darkness. Would recommend to everyone going through a transition in life like I did and to anyone that wants a real life transformation.
How does the one to one programme work?
If you are interested in this programme first book a discovery call to see if we are a good fit. You will be charged a discounted rate for this 60 min session (£75). If you sign up for this programme, the sessions will then follow for the following 12 weeks live online via a safe and secure platform. You will have unlimited access to Nicoleta throughout the 90 days via email, call and text message to guide you in your inner work and ensure you achieve your goals. With the exception of the recorded teachings that form the foundation of the framework, everything else is personalised to your situation and co-created from scratch together with you.
How does the live group coaching programme work?
You will join a small  group of awakening happiness seekers looking to renew their lives through this intensive 3 months course. Once enrolled you will be given access to an online platform with weekly teaching sessions, self-reflection exercises, and you will join the "Happiness Seekers Club" membership and its community. In the membership you will have access to exclusive video/audio/pdf tools including the recordings of the live sessions if you miss them, together with a forum where you can interact with the course participants and Nicoleta and ask/answer questions, share your experience and celebrate your wins.
What are the terms of the private membership and its community?
You will have free access to the "Happiness Seekers Club" membership for the duration of the course. Afterwards, if you wish to continue to remain part of the membership and community you will pay a fee on a monthly basis. As a founding member (first 100 members) you will pay only £10 monthly for life, for as long as you wish to stay. As a standard member (from 101 upwards), you will pay the standard monthly fee, currently at £49.97. You can withdraw from the membership at any time, no questions asked.
What is the "self-therapy gift basket" about?
Throughout the course you will be taught a variety of tools and interventions that you can keep with you on a digital format for later use in your self-therapy. These are tools extracted from the training Nicoleta attended over the years studying psychology, psychotherapy, counselling and affiliated disciplines, tools that have proven to work really well in practice. Other tools Nicoleta developed herself in her therapy client work and through her practitioner research.
Are there assignments between sessions?
Yes, the course is packed with guided assignments in the form of self-reflection exercises to provide easy application of the teaching and facilitate self-discovery, healing and personal growth. It is entirely up to you how you make use of these assignments. You can share them with Nicoleta and/or the group in the form of insights and realizations. You can use them to repair and heal your relationships. You might have to show them if you withdraw from the course.
Do you offer a payment plan?
Yes, you can opt for a payment plan for both one to one and group programmes. The payment plan for the one to one offers the option to make one payment of £2,997 at the time of purchase, or 3 payments of £1,057 at the beginning of each month. The payment plan for the group coaching offers the option to make one payment of £1,497 at the time of purchase, or 3 payments of £537 at the beginning of each month. If you have other queries around payment please get in touch via email.
What is the refund policy?
It is recommended that you check the curriculum very carefully and establish if this programme is for you before enrolling. Once enrolled you will be charged pro rata for the duration of your stay in the programme for both one to one and group coaching packages. Although the programme provides high standard of teaching and support, resistance to change and transformation can sometimes occur. This will be covered regularly in the programme though. Ultimately, we are working with your life renewal and your involvement and engagement are decisive in the outcome of your course. If you do the work you will see real and life changing transformation.
Do you offer a money back guaranteed policy?
Yes, we offer a 14 days money back guarantee for digital products and online programmes and if you decide to withdraw you will be reimbursed for any part of the programme you wish to withdraw from, providing you show proof you have engaged with the course and have completed your work. A full refund is not possible after you have started attending the live therapy/coaching sessions and the service has been provided to you. If you read the "We are a great fit" section in the programmes page and you recognise yourself in that description then it is very unlikely that you will ever consider withdrawing from this course.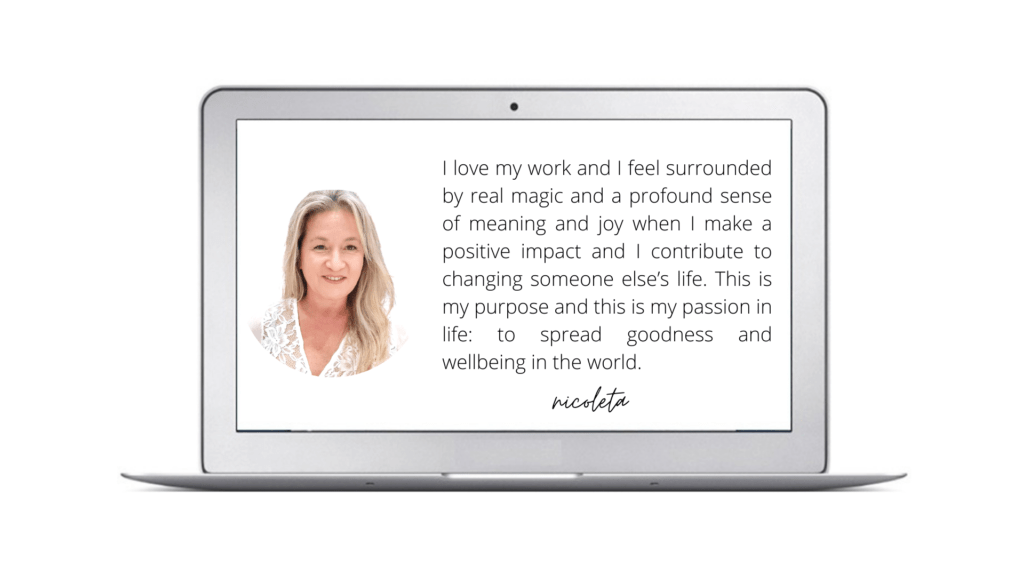 Enroll into your AWAKENED programme
AWAKENED programme © 2023 NICOLETA POROJANU. All Rights Reserved!