Work with me to sort out your relationship troubles for good
I believe that you are a worthy human being and you deserve to live a happy and fulfilling life
and i believe this even WHEN you stop believing yourself
Watching people repair their relationships keeps me motivated and hopeful. 
Ever woke up in the morning feeling anxious to start the day and wasting your precious time avoiding the people or even worse arguing and fighting with them?
What about those times when you went to bed fuming, angry and frustrated with others, struggling to sleep and shedding tears on your pillow, or binge eating or drinking and ruminating in your mind events and conversations that hurt you?
Those unpleasant emotions can affect your mental wellbeing terribly. They can lead to anxiety, depression, addiction, eating disorders, PTSD, sexual disfunctions, suicide, and physical illness too. This is why I am dedicated to help you sort out your relationship struggles once and for all. So you can permit yourself to feel inner peace, joy and freedom, to feel cheerful every morning, to live your days with passion and go to bed each evening feeling content and fulfilled. I BRING YOU ALL THE TOOLS YOU NEED. ALL YOU HAVE TO DO IS USE THEM.
Get Your Therapy Support If You Experience Distress
In Any Of The 4 RELATIONSHIP CIRCLES In Your Life
Relationship with YOUR SELF
 Identity confusion
Lack of direction
Low self-esteem
Low confidence
Low sense of self-worth
Motivation | Procastination
Body image | Self-harm
Relationship with your FAMILY
Insecure or no attachment
Abuse | Neglect | Trauma
Breakups | Divorce | Betrayal
Marriage | Parenthood
Death | Illness
Anger management
Sexuality issues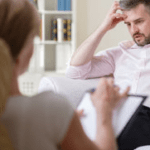 Relationship with the OTHERS
Stress | Pressure
Bullying
Neighbour/Work disputes
Anxiety
Depression
Addiction
Social disconnection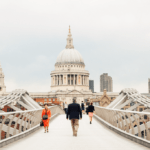 Relationship with the WORLD
Emptiness | Unfulfillment
Lack of meaning
Lack of purpose
Vocation queries
Loss of job | Business Issues
Financial problems
Discrimination | Prejudice
I am thinking of you going through a breakup or feeling unhappy, stuck, uncertain, oppressed or controlled in your couple relationship...
I am thinking of you going through a divorce or feeling trapped in your marriage, feeling like a prisoner, unable to escape, longing for another life, putting up with neglect, abuse and feeling lonely, lost and confused...
I am thinking of you carrying on your shoulders heavy luggage from the past, either conflicts with your family members or significant loss that are pulling you down and drain you of life and vitality...
I am thinking of you struggling to connect with others, unsure if people like you or not and exhausted to act in ways that please them...
I am thinking of you disappointed in your job, wasting your talents, working too hard and getting little or no appreciation in return, and dreaming to escape the corporate world one day...
I am thinking of you upset with this world's systems and institutions that impact your life in so many ways and make you anxious about the future...
I am thinking of you feeling betrayed by your partner, children, parents, friends, work peers or the humanity itself...
I am thinking of you feeling small and insignificant in this world, lacking direction, meaning and purpose and doubting your value and worth...
but remember you are not alone.
I am here to help you tidy up your relationship department.
To start breathing deeply and relieved. To permit yourself to feel joy and happiness again. To make the best of this amazing gift of life.
here's my work in 8 words
Come with your problem.
Leave with a solution.
There are two ways of working with me: Online and Face to Face.
Choose one or another or, even better, mix them to  speed up your transformation process and bring back excitement and vitality into your life soonest.
Why do it? Just think about the cost of not doing it…
Long term benefits after completing the programmes
√ you feel less worried than before
√ you can manage stress much better
√ you can say NO to unwanted behaviours 
√ you are more optimistic and happy
√ you are more motivated and less procrastinating
√ you perform better in everything you want to achieve
√ you love your private, social and work life
√ you are more confident and grounded
√ your self-esteem has improved
√ you feel worthy and significant
√ you have a stronger sense of identity
√ your relationships are more positive and satisfying
√ your sexual and erotic life is improving
√ you finally enjoy the fullness of life