your guide to KNOW THE REAL YOU
the 6 CORE ESSENTIALS of PERSONAL DEVELOPMENT
A transformational 12 weeks 1:1 programme to help you in your self-discovery, healing and personal growth journey
– LIFE CHANGING PACKAGE –
To take you from where you are today to where you realistically want to be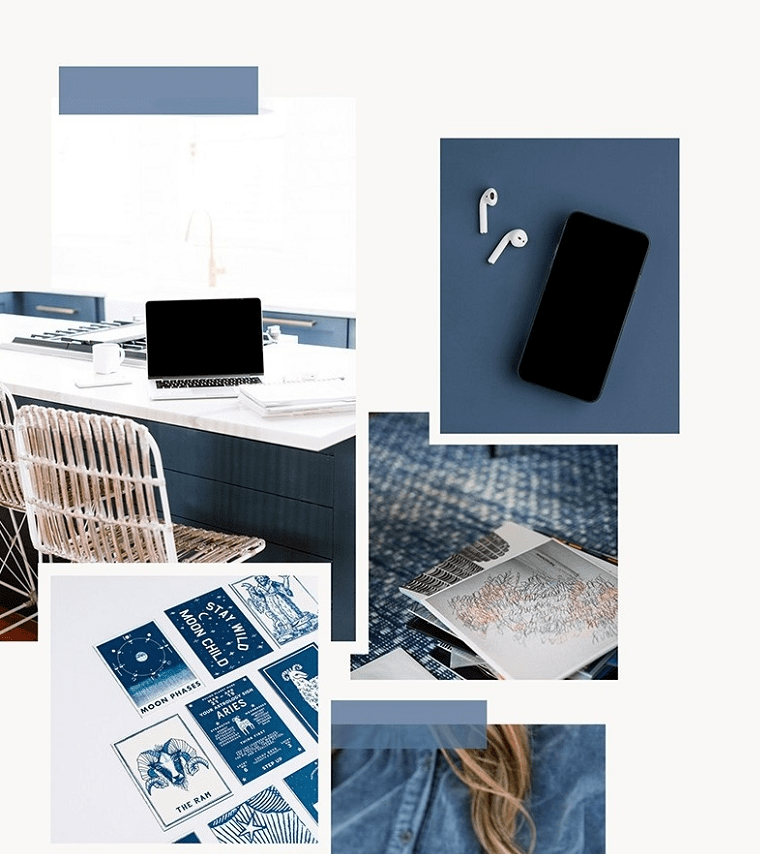 Time to TAKe a honest look within…
Have you been trying diligently to improve yourself and heal through all channels possible?
To take

university courses and professional training,

which (TBH) barely help you in your work.
To read

self-help books

and follow others' advice, with very little or no success at all.
To attend

seminars and workshops,

and then fail to implement their teachings.
To follow (

social media) influencers

who sound great, but change nothing inside of you.
To browse the

internet

for information, which is contradictory and confuse you even more.
To go for

coaching or therapy

that brought glimpses of light, yet did not help you understand your past and heal your wounds and trauma.
And you have doubts. You feel that there must more than this…
But somehow your real Self still does not seem to emerge…
→ You feel under pressure to "grow" and "develop" in the way the outer world invites you to do, but you are hurting inside.
→ You are pushed into a constant state of learning to acquire knowledge through (in)formal education, yet you struggle to talk about your wounds.
→ You strive to show "smart", "articulate", "outgoing", "accomplished", only to fit the crowds, when inside you feel uncertain, insecure and unworthy.
AND, HONESTLY, YOU ARE TIRED. AND NOW YOU PROBABLY WONDER WHAT YOU SHOULD BE DOING NEXT…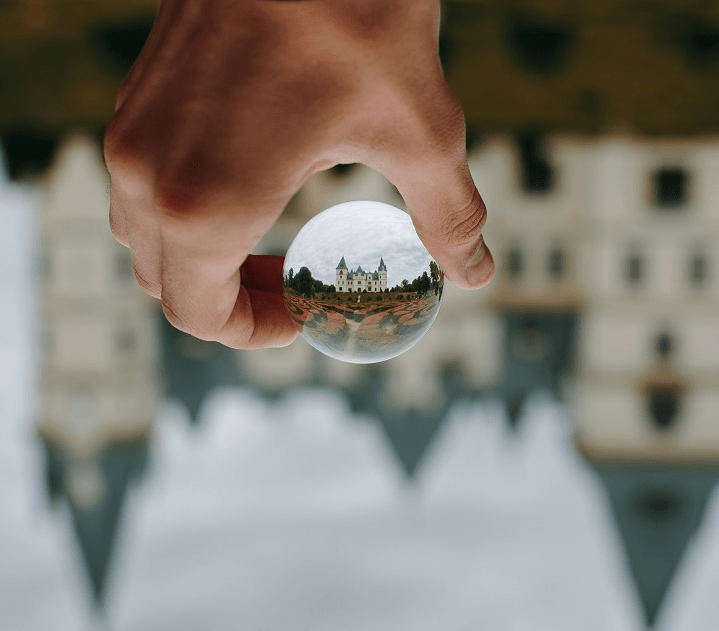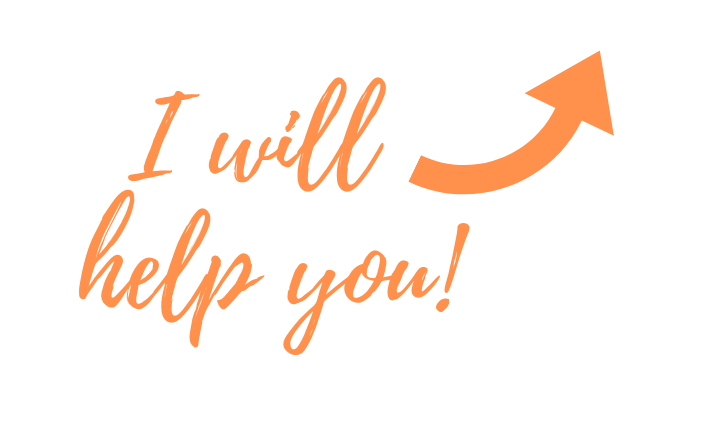 lET ME GUIDE YOU A LITTLE BIT:
Stop searching for answers outside of you
What makes the most sense to me at this stage in my life is that you don't need to search for answers in the outer world. You might be able to find some inspiration out there, but the real answers lay inside of you. So why not search for them within?
Start from scratch. From your confidence, self-esteem and sense of self-worth. From the pain of not being sure who you really are.
It is so exhausting to follow others and see no transformation in your life.
Say NO MORE to seduction, lies, brainwashing, indoctrination and social conditioning.
And say a big YES to yourself.
Time to get real and find out where you start and where you finish.
think of your future Self waiting for you…
+ To embody your life and tap into your potential and infinite possibilities in life.
+ To connect with and manifest your capabilities and dormant resources.
+ To finally take the right action and enhance the quality of life for you and your dear ones.
+ To make those confident steps and fulfil your true dreams and aspirations.
+ To live in unity in your body, mind and spirit and feel happy and fulfilled in your wholeness.
+ To ultimately heal and create the life you wish to live from deep inside your heart.
WHAT IF YOU HAD A 12 WEEKS PERSONAL DEVELOPMENT PLAN INSTEAD OF PAIN, CONFUSION AND INSECURITY?
Welcome to the 6 CORE ESSENTIALS OF YOUR PERSONAL DEVELOPMENT
In this space you will be encouraged to OPEN YOUR EYES AND SEE beyond your conditioning.
Because you deserve to know the truth.
Because you have the power to create a life of meaning and purpose.
Because you deserve to live in peace – not tension.
Go read further if you wish to:
Understand how your body, minds and soul interact with the environment.
Explore your ancestry and how

your life script started to be written before you were born

.
Review your life from birth to date and understand how your personal story unfolded and why you were hurt.
Clarify and embrace your real identity and allow your real self to emerge.
Connect with and reaffirm your life purpose and your place in the world.
Discover what you want in life and

start walking into the direction of your dreams

.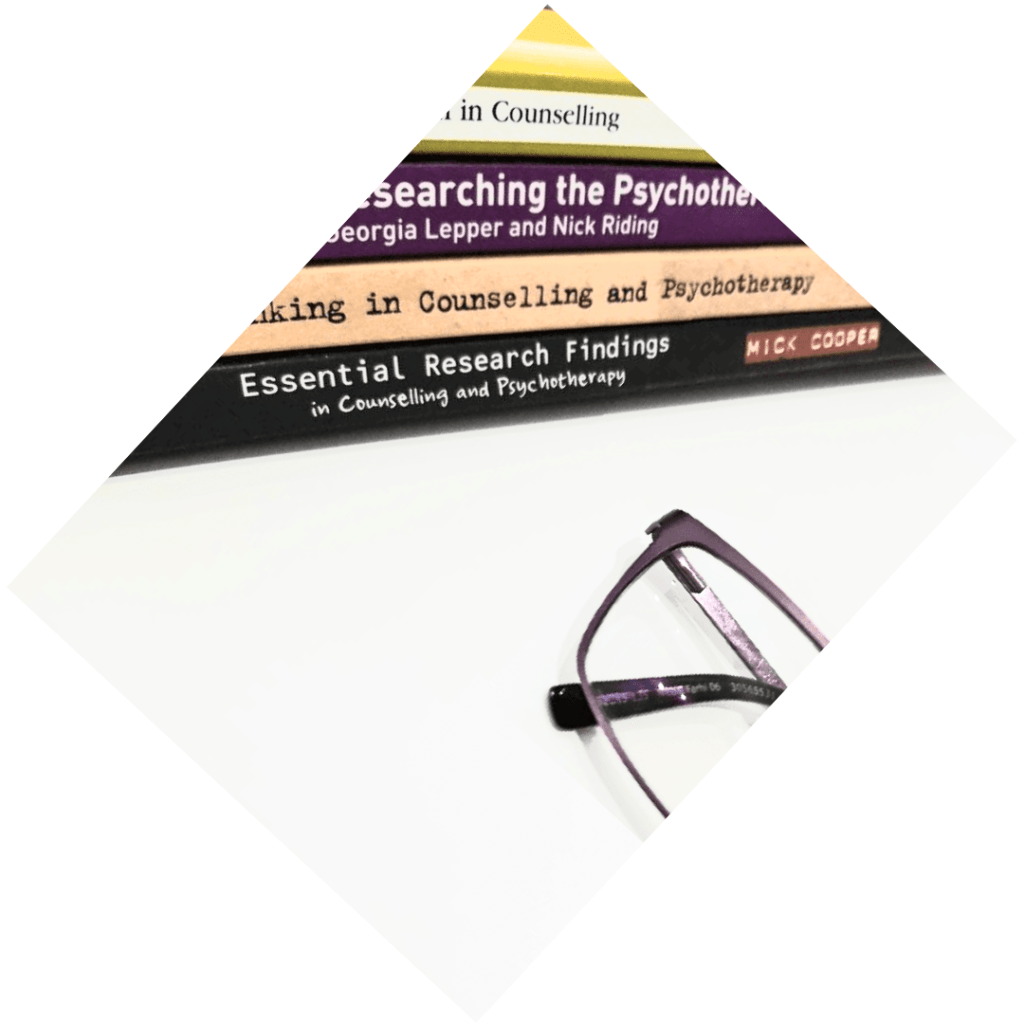 12 x 1 hour 1:1 sessions as follows:
1 x 60 min introductory session
10 x 60 min core sessions
1 x 60 min ending session
12 x uncapped emails
Gift box with helpful tools.
After care personalised package.
Session 1 – Meet up. Set up frame. Establish goals. Make plan of action.
Sessions 2 + 3 – What are you made of.
Session 4 – Where are you coming from.
Session 5 – How did you get here.
Sessions 6 + 7 – Who are you really.
Session 8 + 9 – Why are you here.
Session 10 + 11 – Where are you heading to.
Session 12 – Ending. Gift box. After care package. 
WHAT WILL WE COVER IN THE PACKAGE
the 6 steps of self-discovery, healing and personal growth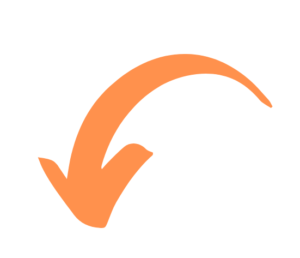 Your body – a community of 50 trillion very intelligent cells.
Your mind – a programme installed on your pure brain.
Your soul – the energy fuelling your life you might be disconnected from.
How your

body, mind and spirit interact with one another and the outer environment

.
Why your wellbeing is dependent on them.
WHERE ARE YOU COMING FROM
The Universe surrounding you. The Earth. The Nature. The Ecosystem.
How

science and religion have influenced your life

.
The impact of the

history of humanity

on your life.
How your ancestry continues to live through you.
Why you struggle to come to terms with your inheritance.
Your past history from birth to date.

Family dynamic

and (trans-generational) trauma.
Attachment, intimacy, boundaries and relational style.

Myths

, phantasies,

fiction

, folklore stories, imagination.
How to re-write your life script and escape the negative self-narrative.
Sense of confidence, self-esteem and self-worth.

Conditioning,

values and personality formation.
Social persona and the

false sense of identity

.
How identity is shaped by family, others and the world.

Reconnect

with disowned parts and get in touch with real Self.
Why you struggle to

live on purpose

.
What

fires you up

, what gives you pleasure, what brings you joy.
Embrace your gifts and talents and contribute to the humanity and the world.

Align with your path and mission

and find your place in the world.
Connect with what gives your life meaning and scope.
Your true needs, wants and wishes.
When to

say no to others

and yes to yourself.
Why the future is your history in the making.
How to fulfil your own

dreams and aspirations

.
Open to happiness and create the life of your dreams.
A mind blowing, uniquely designed by you, guided self-exploration process.
To take you from WHERE YOU ARE TODAY TO WHERE YOU WANT TO BE.
12 weekly x 1 hour sessions.
Self-reflection | Journaling.
Breathwork | Mindful living | Meditation.
Assignments in between sessions (optional).
£1,497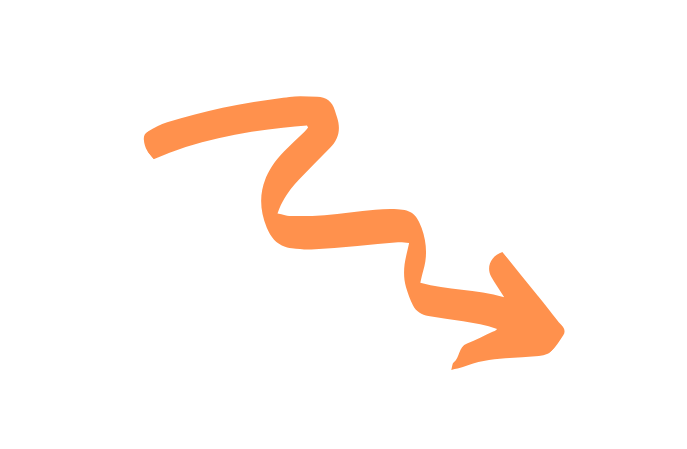 12 weekly x 1 hour session.
One to one work,  100% focused on YOU.
Your personal psychologist/therapist/educator to guide you on the way.
12 uncapped support emails.
Gift box with helpful tools.
After care personalised package.
Discover what you are made of.
Learn where are you coming from.
Understand how you got here.
Find out who you really are.
Realise why are you here.
Decide where are you heading to.
Right through the eyes of my clients
"I have always looked at the "personal development" concept through the lenses of education and I thought that embracing new ideas ideas and concepts would help me grow. Well, this online therapy programme opened my eyes to a new way of growing. I learned that expanding my knowledge in theory is pointless without the understanding of the significance and meaning it has in my life. Nicoleta taught me how to filter the information and trends out there and choose those that are alligned to me and could be applied to enhance my life. Today I can say that I am a passionate learner through self-experience and I find my interaction with my family and friends less challenging".
"When I met Nicoleta I was a powerful singer on stage, but I had no voice to speak in my private life. Nicoleta managed to guide me through that journey and although it was not easy, we found a way to break through the confusion and get to the bottom of me. I felt so emotional when I got closer to that vulnerable side of ME. The process was fantastic and I cannot thank Nicoleta enough for her patience and encouraging support. Learning about myself helped me figure out the impact of my work on my private life and clarified what I wanted from a partner and what went wrong in my past relationships. I did not longer look in the wrong direction and very shortly after I started dating a childhood friend who is now my fiancée and soon to be husband. Today, I am learning to be myself in my real life and switch to the singer role when I go on stage. I am growing every day and I wish I met Nicoleta a few years back".
"I heard about Nicoleta's work from a peer and as I needed a bit of support in my personal and professional life I booked the personal development online package looking to try something new. Her style of work is really interesting, right at the border between science and art and is flowing beautifully regardless of the topic. I tried mindfulness for the first time and it was a pleasant surprise for me. It stimulated me to explore my life difficulties and my career queries from a novel perspective. On a personal level, I loved the fact that Nicoleta places a lot of emphasis on relationships and the affairs of our social world. It offered me a new take on life which I never contemplated before".
"I'm a performer and I reached a point when I did not know what was real and what was acting in my life. I lost track of time and I somehow lost myself. I did not know who I was anymore. My team did everything for me. I don't think I lived in the real world for years, and even this service was organised for me. Honestly, I did not want to see a mental health specialist because I did not think I had a problem, so I went to the "tester" meeting expecting to be out soon and click another engagement off my list. Then I met Nicoleta and she spoke to me gently and slowly and I could sense how my breathing slowed down and my mind stopped running from one idea to another. It was the first time in many years when I stepped out of my manic life and I felt like the old me again. I left the first session feeling lighter and somehow energized, but I got back to my old routine later that day. It was only around the 3rd session when I started to fully participate. Nicoleta helped me understand what was underlying my problems in life and discover why I chose to do what I was doing which was a staggering surprise to me. So stupid to think therapy was bullshit for so many years. I lost a lot of precious time hiding from myself".
Your guide through your personal development journey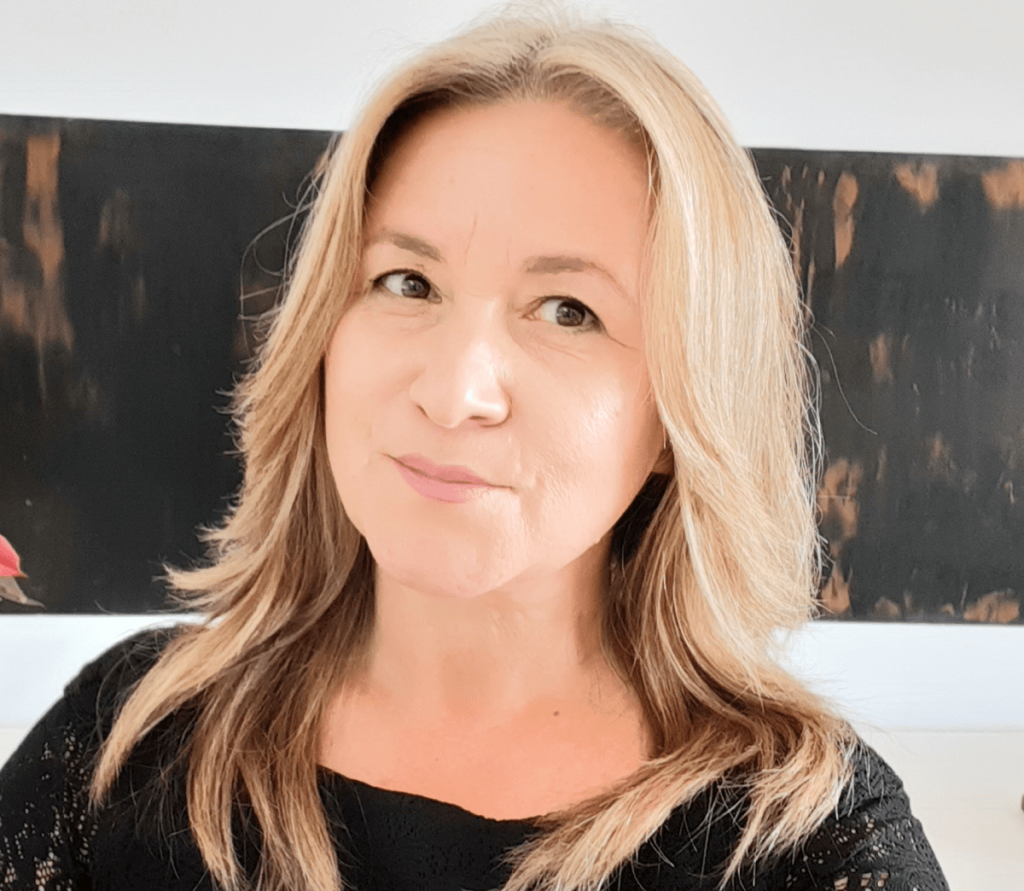 Psychologist, therapist, passionate practitioner researcher fascinated by similarity and difference, interested in culture, diversity and minorities, travel lover transitioned from the Eastern to the Western culture and back, survivor of childhood trauma and TNBC, grateful for my spiritual awakening journey, unshakable optimist, long term education obsessed, brainwashed over achiever and self-confessed perfectionist and workaholic in recovery.
Yes, I have been on the path of self-discovery, healing and personal growth myself for 5 decades now.
The beauty of this inner work is that it never ends. It is a process of unfolding that makes life rich and exciting every single day.
Over the past 2 decades I had the joy not only to expand my own understanding of human life, but to guide many other people in their own journeys too. 
I am now devoted to teach you take out your masks to connect with your intuition and wisdom and reveal that wonderful real YOU.
LIVING FROM YOUR TRUE SELF IS UN-BELIEVABLE!
What is UNFOLDING AFTER 3 months of self-discovery, healing and personal growth:
Stronger connection with your physical body and deeper awareness of your soul.
Greater ability to observe your tunnel mind and operate from your choice mind.
Started to heal and more at peace with your past trauma. Unchained from your personal history. A more positive self-narrative.
A sharp sense of identity. Increased confidence. Improved self-esteem and self-worth.
Real clarity and direction in life. Creativity and inspiration. A vibrant sense of scope and purpose.
oN YOUR way trough the life of your dreams.
£1,597 →
12 weeks 1:1 →
3 months daily transformation →
a renewed life