Sort out your relational problems in one focused therapy session
With the two relationship repair programmes that help you do exactly that.
So you don't have to wait for weeks or months to feel joy and inner peace again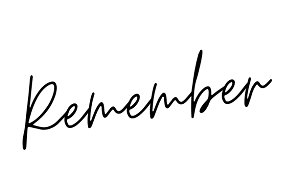 those old times in school, waiting for the bell to end the lessons?
In therapy it is the other way around. The 50 min sessions go so quickly that many clients ask at the end: "is it over already?". I heard this way too often.
And I listened too. This is why I designed the 2 intensive relationship programmes that start and end on the same day so you don't have to leave frustrated and tense wondering if you'll find a solution to your problems during the next week session.
How great must it feel to find a solution to your problems within a half a day or a full day therapy session? And walk lighter and relieved on your way back home? Come join me and find out!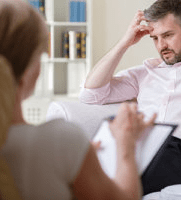 Introducing the Two Face to Face
Relationship Repair Programmes
Half Day RELATIONSHIP REPAIR
To sort out a simple relationship struggle you might have and learn the skill to prevent and deal with future problems on your own.
Full Day Relational Repair
To resolve your complex relational problems, learn the skill to prevent and deal with future problems on your own and develop the ability to master relationships with finesse and grace.
I know! Relationships can be an infinite source of happiness, connection, fulfillment, stability and safety, but sometimes our relationships are marked by conflicts and tension that can affect us really badly deep down inside.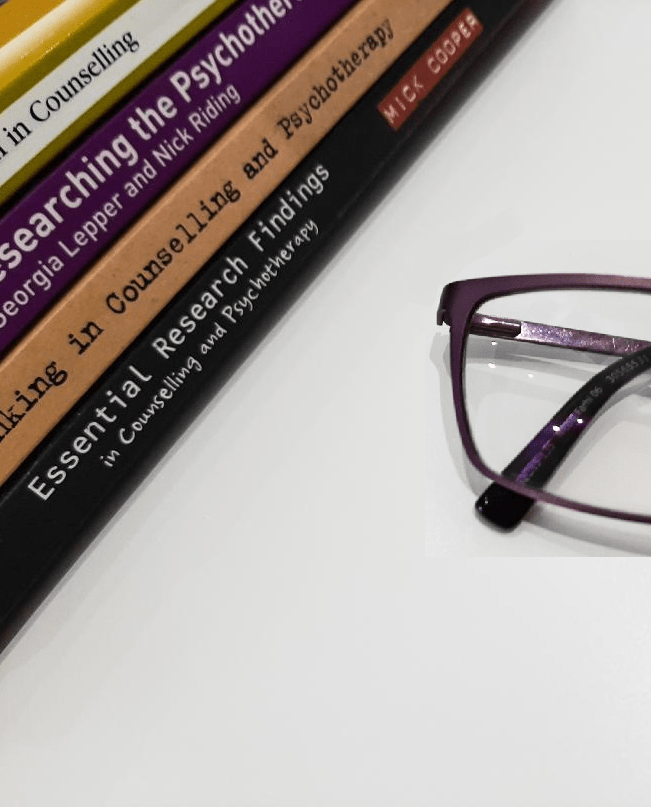 When life gets hard, if we are not equipped with the tools we need to face it, we struggle, and we struggle badly sometimes.
Do you remember that lesson about coping with betrayal? Or the ones dealing with a difficult family member, stopping others undermine you or looking at life from behind your mind? I don't. Perhaps you missed that too…
But, there is nothing to worry about. As we experience the highs and lows of life we all learn to live well, despite the hardship and challenges.
And now, when you find yourself at a crossroad, struggling with an issues or two (or more), it is time for learning again. It is time to move your focus from the outer world and the events that upset you, onto your inner space.
It is time for a deep soul search and a mental makeover
√ To resolve your struggles once and for all.
√ To achieve tranquility and relieve distress and tension.
√ To reconnect with your real self and what is meaningful to you.
√ To bring back excitement and happiness into your life.
√ To gain a profound sense of clarity and direction in life.
Because when you leave issues unresolved, they don't just go away, oh no! They grow bigger and bigger underneath that deceitful "normality" and when they surface again, they can shatter your life.  
That's why I created the two face to face
relationship repair programmes
… tired of conflicts and tension with your partner, children or family members, going through breakups, divorce or significant loss.
… consumed by the betrayal of a person very close to your heart that has challenged your trust in people and the humanity.
… drained from letting others undermine and diminish you in life and work only because you cannot find that powerful voice you hold inside.
… worn by your full time mother role and feeling disconnected from your dreams and aspirations.
… exhausted with the hustle  at work, the lack of appreciation and working only to pay the bills.
… frustrated with norms and rules and disregarded in your efforts to make an impact in your community or this world.
… feeling lost, confused and disheartened, going through an identity crisis and unsure of your self-worth.
2 powerful and transformational intensive therapy programmes
To help you ease your distress, gain awareness and understanding, and reframe your problem to get quick, solution focused and permanent life changing results.
2 journeys of self-discovery, growth, healing and personal development, fully personalised to your needs.
Allowing you access to the theories behind our work together, not only to foster understanding, but also to give you knowledge and a framework to comprehend human mind and the dynamic of relationships that you can use in the future to sort out any problems you may encounter.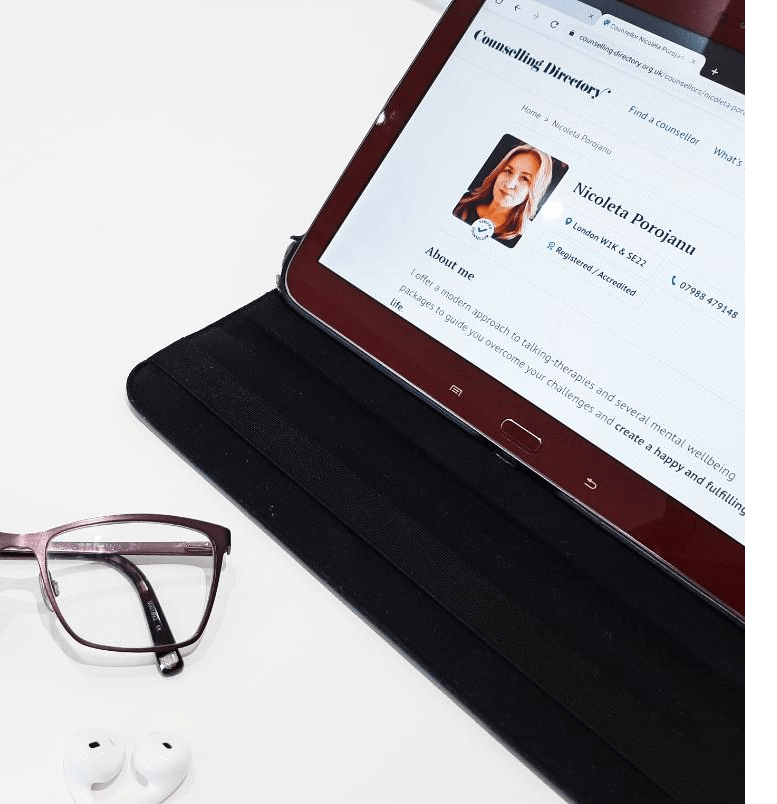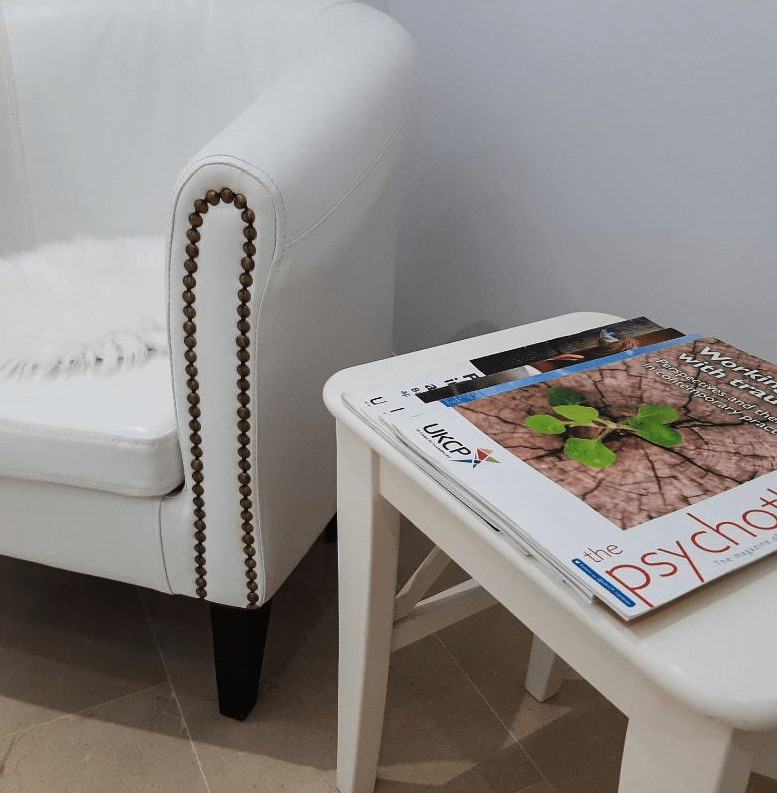 How? I'll show you the way.
you just show up for our session
You set your goals and I will guide you achieve them in either half a day or one full day intensive and transformational session.
Fully controlled by you. You place of choice. Your speed. Your depth. Your intensity.
Where? Anywhere you feel safe and comfortable to explore your life, resolve your burning issues and find inner peace. Or in one of my 3 locations.
In a completely respectful, judgment-free, private and confidential space.
bring your turmoil. leave lighter, hopeful and at peace.
Half Day Relationship Repair
Ideal if you are struggling with one single conflict, worry, dilemma or little upset in your relationships.
To help you find the answers to your burning questions within 4 hours and move towards a sense of clarity, relief and balance in life.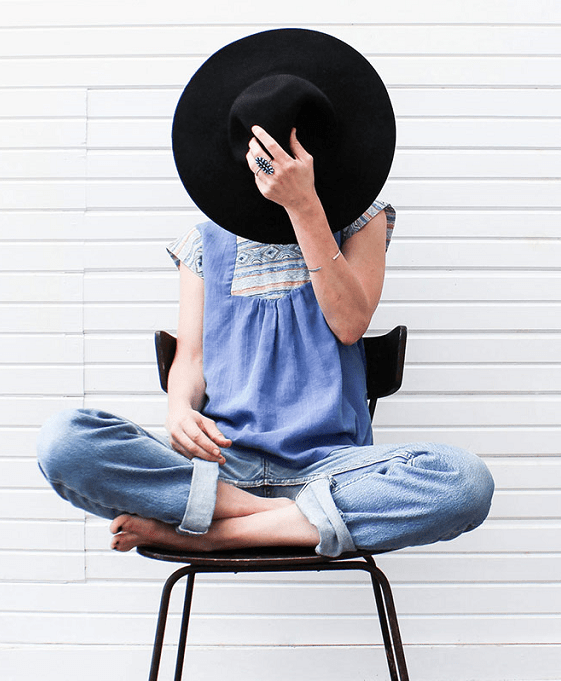 √ Time to remove the blind from your eyes
√ Uncover the root of your problems
√ Find out why people behave like that
√ Understand why you respond the way you do
√ Gain awareness of the dynamic around you
√  Open your mind to a new perspective
√ Explore the best outcome of your situation
√ Discover clear and attainable solutions
√ Learn to prevent relational issues in the future
√ Celebrate your success and go back to enjoying life.
Yes, it is that simple. When you believe and take action!
4 Hours Session + 3 Email after Care support
Full Day Relationship Repair
One day of pure self-discovery, problem solving and personal development.
to help you find solutions to your current problems and teach you bridge the path between your "here and now", the past that shaped you, and your desired future so you can get what you want in life and manage your relationships with ease and finesse from now on.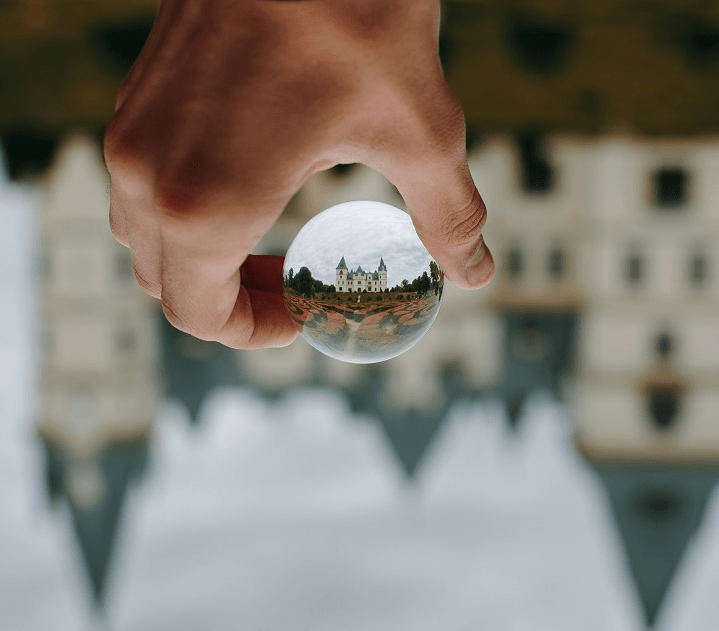 √ Get in touch with your conscious mind and uncover those unconscious experiences that act as barriers in your attempt to enjoy life and fulfill your given purpose.
√ Understand you current circumstances in relationships and sort out the stringent problems you are struggling with right now.
√ Learn about the significance of the past in your life.
√ Get rid of the luggage you've carried on your shoulders for such a long time.
√ Accept, be grateful, forgive and make amends if needed.
√ Strip yourself of the old and artificial in you to create room for a renewed self.
√ Clarify your aspirations for the future, make a plan of action and start moving towards achieving them.
The 5 Essential tools for happy and fulfilling relationships
√Attachment style, emotional expression and boundaries
√Exploration of self-esteem and self-worth development
√Healthy/unhealthy patterns of thinking and behaviour
√The dynamic of power, influence and manipulation
√Personal values, needs and expectations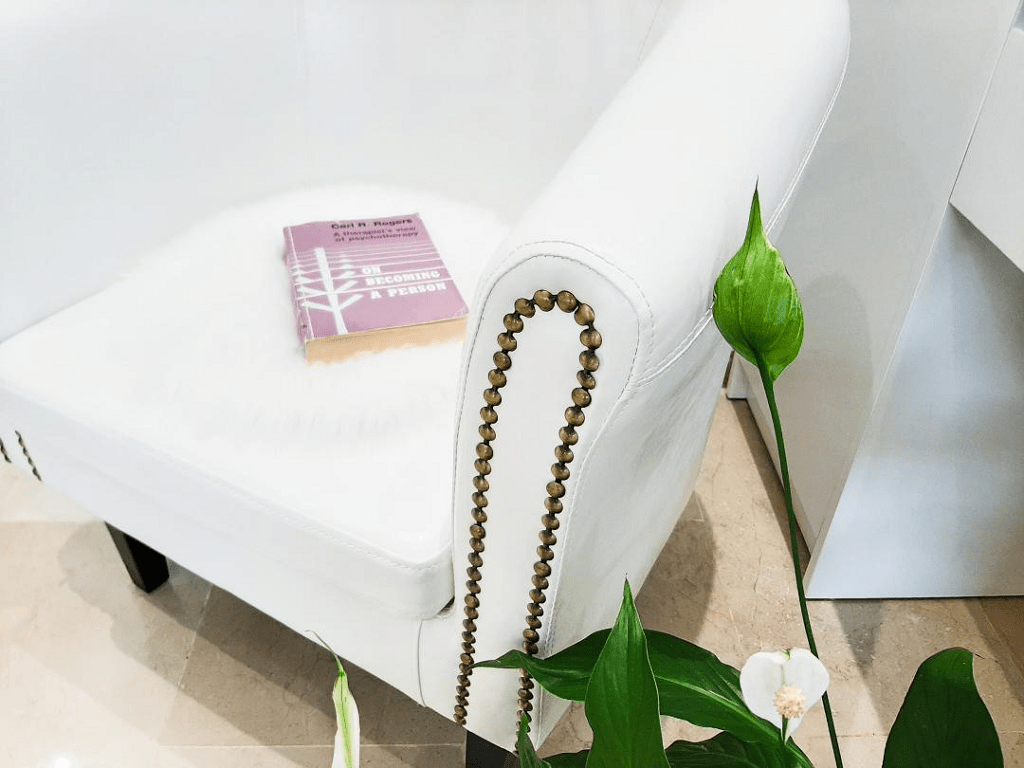 it only takes one day to transform your life
8 hours session + 6 email after care support
£997
The 2 Relationship Repair Programmes Are For You If:
√ You have a busy schedule and you seek timely solutions to your problems.
√ You have difficulties in at least one relationship area in your life.
√ You feel unwell inside and cannot tolerate the suffering.
√ You are searching to understand yourself and those around you.
√ You wish to connect deeply with yourself and the others.
√ You are looking to answers some fundamental existential questions.
√ You need more clarity and direction in life.
√ You want to look at life and relationships from a new angle.
√ You trust that you can develop positive relationships with others.
√ You are searching to ease your anxiety and depression.
√ You are determined to bring happiness and fulfillment in your life.
Through The Eyes Of My Clients
I found Nicoleta's intuitive approach very helpful, and I also appreciated her kind and caring nature, it meant so much to me. I also loved Nicoleta's guidance to explore the meaning of this loss for me and at the same time celebrate the wonderful times I spent with my extraordinary mother.It felt really soothing to learn to let go of inner pain and accept the loss at a deeper level, it certainly made me more able to handle my current life affairs, but also less scared of dying and more at peace within myself.I was surprised to discover how much knowledge and understanding of human life Nicoleta has and how smoothly she guided me to realize how this recent loss connected with other experiences from my past.It definitely opened my eyes to a new way of looking at life and I will see Nicoleta again when I'll have other life queries because I know she can guide me there, too".
Nicoleta helped me identify and overcome my blocks, explore how my skills set could be used from a consultancy perspective and reminded me of my capabilities and my worth outside of my professional role.Nicoleta made me feel I was a partner in the conversation and not a client and she behaved like we were heading towards a mutually satisfying outcome which was extremely helpful. I am confidently recommending Nicoleta for any life inquiry. She is very skillful, resourceful and insightful and she will make it easy for you to find clear direction in life".
I heard about Nicoleta's work from a peer and it happened that I needed support in my personal and professional life at the time so I met her wanting to try something new. Her style of work is really interesting, right at the border between science and art and is flowing so well regardless of the topic. I tried hypnotherapy for the first time and it was a pleasant surprise for me and very stimulating to explore my life difficulties and my work confusion from a novel perspective.On a personal level, I loved the fact that Nicoleta places a lot of emphasis on human nature and the affairs of our social world. It offered me a new take on my life which I never contemplated before.
One day I found out accidentally that my partner was cheating on me and has been doing it throughout the those years with virtually all my friends.I felt like my life was over, that I lived such a big lie, that I am a nobody, a worthless person that values nothing, but I could not leave. He would show remorse and ask for forgiveness each time and I would believe him. Two years I lived like that and it's been hell. Nicoleta helped me get out of that hell and move on with my life. I felt miserable, unwanted, rejected, abandoned, betrayed, humiliated, powerless and scared about my future. The therapy removed the blind from my eyes and I had to face the truth. That was not the life I wanted for myself. I deceived myself hoping he will stop each time, but it was obvious that he had no real intention to do it and that was very disrespectful towards me. The full day session helped me reconnect with myself, with my feminine side, with my value and worth and this is priceless. I will continue to work with Nicoleta, she is very good in her work.
We wanted to try something special and we both felt the need for quietness and peace.The full day session was perfect for us, a must try and repeat without doubt. Imagine you have your own specialist coming at your home where you feel comfortable and safe. Imagine you can walk bare feet around your house, lay down for mindfulness on the grass in your garden, take a break and make your own cup of tea when you wish to, feel in control all the time.On top of this, you have Nicoleta guiding you to let go, helping you to learn about yourself, teaching you to bring you mind, soul and body in symbiosis, and unexpectedly, resolve some of your couple communication issues at the same time.How else can you get all of these results in the space of one day? We both loved it. It was transformational and it left us connected and at peace. We both decided to continue with our personal and couple exploration.
"When I contacted Nicoleta I was dealing with a very stressful work environment. I was hating not only going to work, but even waking up in the morning. Working with Nicoleta was such an eye opener. I must confess it felt so humiliating at times to speak about myself and we literally spent half of the time working around my sense of self-worth which despite my confident and balanced exterior was a bit insecure and uncertain inside. I found it such an interesting venture to discover some hidden parts of myself, as I thought in my ignorance I perfectly knew who I was. But then Nicoleta had such a natural way of guiding me through myself that it felt tireless and just humane. I am a different person now. I do not have to pretend I know everything or I can achieve anything, and I am learning to accept my weaker sides and nurture them in a way. Overall, a very good experience, highly recommending Nicoleta for her skills and expertise".
When I met Nicoleta I was a powerful singer on stage, but had no voice to talk about my private life. Nicoleta managed to guide me through that journey and although it was not easy, we found a way to break through the confusion and get to the bottom of me. I felt so emotional when I got closer to that vulnerable side of ME.That process was fantastic and I cannot thank Nicoleta enough for her patience and encouraging support. Learning about myself helped me figure out the impact of my work on my private life and clarified what I wanted from a partner and what went wrong in my past relationships. I did not longer look in the wrong direction and very shortly after I started dating a childhood friend who is now my fiancée and soon to be husband.Today, I am learning to be myself in my real life and switch to the singer role when I go on stage. Wish I met Nicoleta a few years back"
"I'm a performer and I reached a point when I did not know what was real and what was acting in my life. I lost track of time and I lost myself. I did not know who I was anymore. My team did everything for me, I don't think I lived in the real world for years, and even this service was organised for me. I did not want to go to see a specialist anyway because I did not think I had a problem, so I went to the "tester" meeting expecting to be out soon and click another engagement off my list. Then I met Nicoleta and she spoke to me gently and slowly and I could sense how my breathing slowed down and my mind stopped running from one idea to another. It was the first time in many years when I stepped out of my manic life and I felt like me again. I left the first session feeling lighter and somehow energized, but I got back to my old routine within minutes. Nicoleta helped me understand what was underlying my problems in life and discover why I chose to do what I was doing which was a staggering surprise to me. So stupid to think therapy was bullshit for so many years. I lost a lot of precious time hiding from myself".
I managed the medical school really well, but during my final year I started to feel tired, uninterested and very low on energy. The process was smooth and I genuinely loved it. Nicoleta helped me deal with my procrastination and guided me inside where I found that underneath my blockage there was significant anxiety around graduating, starting seeing real patients, and generally practicing as a doctor. Working with Nicoleta helped me understand why I loved psychology that much. We are so complex and beautifully crafted and we are so deep and multifaceted. I so much enjoyed exploring my hesitation and not in a million years would I have thought that what was behind it was actually anxiety. I am grateful to Nicoleta for introducing me to the concept of 'manifesting' and for helping me refocus and connect with my strengths".
All my life I paid attention to the thinking in my brain and that was my addiction. I stayed trapped into the same pattern of thinking because this is what I learned and I can now see that I was pretty much directed in life by my ego.My ego kept me busy all the time focused on resolving my stupid conflicts from the past and pushing me harder to achieve more in the future. I was trapped in that delusion and I never lived in the present where my life actually happened.There were tears in my eyes when I realised I have not seen the sky, the trees or the flowers around me for so many years. I felt overwhelmed by the noise of my constant thinking and the noise of the outside world and I would probably still be there if I would not have met you Nicoleta to challenge me to observe my thinking, alert my consciousness and awaken.Thank you for not giving up on me when I resisted myself so badly. You've been so insightful and sincere, yet open and compassionate and you helped me learn to stay still and to reconnect with my body and soul. I had too much garbage in my mind and there was no room for genuine human connection and real relationships, just space for blaming and judgement. It came at a cost, but I am grateful for this journey. I no longer believe my problems come from my parents and I have now regained control over my life".
"This Focused Session was amazing. I truly enjoyed it and I'll have it again if I need it.I never contemplated my so many angles and corners and it was great to discover how quickly the confusion dissipated throughout the session and how clearly I could look at my life at the end. I learned a lot in a few hours and it was indeed life changing.Everything changed after the session. I know myself better and I reached a level of acceptance of myself which was not possible before. I have more direction in life now and I am learning to care more about myself and less about others. It worked for me".This is how therapy should work: get some time off, explore your issue, understand what's happening around it, find the solutions, put them into practice, reach some insight and move on with your life".
I liked the package, it was very well structured, yet flexible and gentle. Nicoleta treated me with the utmost respect and kindness and I was surprised to see how culturally attuned she is.I had a lot of support over the years, but this package was different. It made me feel I am a person and not a patient and it allowed me to feel human and understand parts of my journey that I could not grasp before.We spent most of the time in the nature and this was also so unusual, yet helpful. I had one day to nurture my body, heal my soul and tidy up my mind. It worked miracles. I found the answers I was searching for: I learned to handle conflicts and I am now working to repair my relationships which were my main triggers in life.I am in a different space now and I am more aware of my life and more connected with myself and the others. This is a place where I feel stronger and less in need to self-medicate. The future looks positive. Brilliant result".
"I signed up for the intensive programme in the midst of my most challenging times, when I was down in all aspects of my life. I would lie if I said I had great expectations.In my mind I imagined it would be a conventional therapy programmed, just go there, talk, release the tension and move on, with the difference that the sessions did not have to end in one hour. Far away from the reality. I was blown away by this journey, an absolute unbelievable experience. It feels surreal that everything happened in one day. What a jump from where I was to where I ended up being.I got material to write not an article, but an entire book and I managed to move through the difficulties in my relationship towards some clarity, forgiveness and acceptance. How special to learn so much about me and the relationship with myself in such a short time. I replaced the emptiness with excitement and I reconnected with my purpose in life. Superb work, thank you Nicole".
When are the sessions available?
Sessions are available Monday to Sunday and are booked well in advance
Do I need to talk for 4 hours or an entire day?
No, we will have breaks during the half day session as well as a lunch break during the full day session to rest and reflect on the progress.
Where will the session take place?
You can choose to meet in your desired place or in one of my 3 consulting rooms, in London, Costa del Sol or Bucharest.
What is it like to have an intensive therapy session?
This is a fascinating process that allows you to engage in a much deeper exploration of self, others and the world around you.
What is your therapeutic modality?
I follow a 4 dimension holistic and integrative approach considering the mind, body, spirit and the social factors equally.
Are there tests, evaluations and diagnosis?
No, I look beyond the medical model to explain human behaviour and I believe our problems come from a range of factors not necessarily from an illness.
Will I resolve my problem in one session?
Yes, as long as you engage with the process and know your desired outcome. Only if you don't want you don't get what you're looking for.
Do I get after-care support?
Yes, you get email support from me 3 times after the half day session and 6 times after the full day programme. We can also meet via online platform and book another face to face session if needed.
What if I have a complex issue and I need more time?
Longer programmes are more intensive and only suit people ready for that level of personal immersion. Let's talk and assess together if you would benefit from a tailored programme.